Celebrating Día de los Muertos
Día de los Muertos, its history, and its modern celebrations
El Dia de los Muertos or The Day of the Dead  is a holiday in the Latino community, mainly in Mexican culture, where it largely developed. It originally began 3,000 years ago with the Aztecs and other Nahua people honoring their dead; the Aztecs believed in traveling to Chicunamictlan, known as the Land of the Dead.
It was believed that by going there, they would be able to reach Mictlan, the final resting place. The families of those traveling to Chicunamictlan aided them with food, water and supplies for a safe trip. This is what inspired people to make an ofrenda also known as altars for their loved ones who have passed.
In an ofrenda, participants put pictures of the person they want to honor and add flowers, specifically the marigold flower which is known to guide the dead through the bridge and to their families on the Day of the Dead.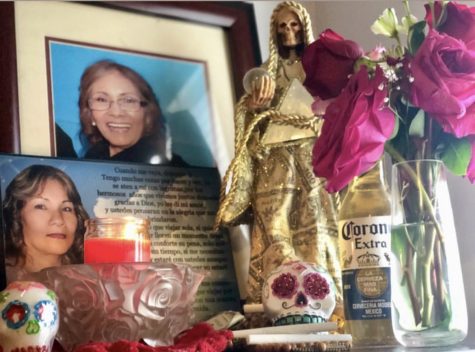 They also add their favorite food just in case they get hungry; a popular serving is pan de muerto, a soft sweet bread in a circle shape and on top it has a form of bones. You can hang papel picado which is colorful paper with skull designs or Mexican designs, put up flowers near them or the Virgin Mary, and you can't forget the candles so the dead can reach their family.
Families visit tombstones and decorate their dead loved ones' resting place and talk to them. Some families say prayers in their honor hoping they rest in peace. 
Families and friends who gather on the Day of the Dead dance, laugh, and celebrate the dead by imagining their presence is right there with them.
In Mexico, where Dia de los Muertos is largely celebrated, they have a Day of the Dead parade where people dressed as catrinas, an elegantly dresses skeleton with flowers as a crown and beautiful dresses, show up and dance.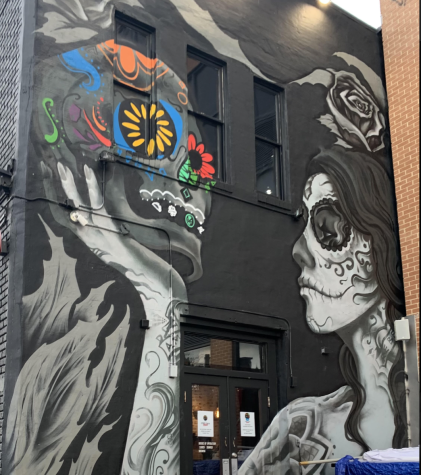 People imitate her because she is a significant symbol of the Day of the Dead. It's as if she's come back to life dressed with human clothes.
On the day of the dead parade they have huge catrinas dressed differently to symbolize each state of Mexico. If you ever want to visit Mexico someday, going during the Day of the Dead parade is a beautiful experience. 
Dia de los Muertos includes honoring children and pets. If you had a pet you would like to honor, you're more than welcome to. It is known that an animal is a life partner, so it's understandable if you would want your pet to come visit you on their honoring day.
The Xolo, which is short for its long breed name Xoloitzcuintle, is a Mexican dog breed who's been known as the dog who can guide you to the afterlife as well. It's known for their loyalty since the Aztecs have lived.
They would be sacrificed if their owner had passed so they could take care of them in the final resting place. The whole idea of celebrating the dead and honoring them is beautiful and an amazing experience.