"The Unbearable Weight of Massive Talent": Embracing self-parody (No-Spoilers)
Nicolas Cage stars in this 2022 film and finds himself on a CIA mission that forces him to live through his past cinematic roles to protect his present life.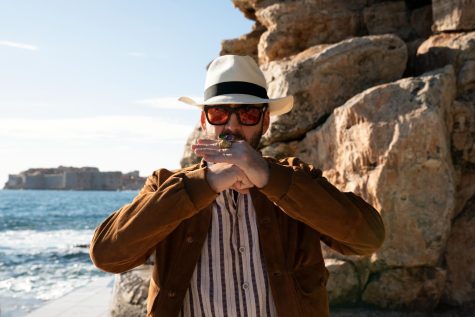 Without a doubt, Nicolas Cage's usual movie output is mediocre, from "Ghost Rider" to "The Wicker Man." His movies have been receiving poor reviews, but remaining box office successes.
Despite that, as the title of this movie suggests, he truly has massive talent.
"The Unbearable Weight of Massive Talent" is a 2022 action-comedy with Nicolas Cage playing Nicolas Cage (Nick Cage). It follows a downtrodden Nick Cage who attends a wealthy fan's birthday party for an offer of $1 million. The story takes a twist when the CIA recruits Cage and he is forced to channel his most iconic roles to save himself and his loved ones.
Already in the synopsis, the story takes notes from Nicolas Cage's personal financial struggles showing the true love and care taken by director, Tom Gormican, to honor Cage's history.
This movie is filled with a star-studded cast from Pedro Pascal (Javi Gutierrez) to Tiffany Haddish (Vivian).
This movie takes a imaginative direction in being able to take a look at Nicolas Cage's past works and either make fun of it or celebrate it without turning it into a glorified narcissistic film.
Above and beyond, the main attraction of this story was the relationship between Javi and Cage. It was able to take us out from the main paradoxical nature of the film to allow a strong dramatic bond to be built that would be sure to grip onto the viewers' attention.
Despite having downright failures of movies, Nicolas Cage has made a big name for himself in the film industry, but not having any previous knowledge of his work wouldn't sour a viewing of this genuinely comedic film.
"The Unbearable Weight of Massive Talent:" 8/10