The Dawn of a New Age for Concert Tickets
The price of a concert ticket is higher than it's ever been, pushing fans to re-evaluate whether or not it's still worth it to go.
by Jada Cowley, Reporter, Copy Editor, Business Manager

It's 2023, and purchasing tickets to a concert hasn't changed too much in the past half-century. Fans still wait hours in line (albeit, now a virtual one) to see their favorite artists, and ticket scalpers are alive and well. However, tickets for high-demand events have also increased in price by a few… thousand dollars. 
Adele, Beyonce, Bruce Springsteen, and Taylor Swift are merely a few of the many musicians that have recently made headlines due to their costly tickets – The Washington Post declaring that Springsteen's $5,000 tickets are giving fans a "crisis of faith" and The Wall Street Journal dubbing 2023 "the year of the $1,000 concert ticket."
Soaring ticket prices have sparked outrage amongst fans, and many are now calling for Ticketmaster, the leading ticket distributor for entertainment events, to be held accountable for unethical business practices. 
In February, President Biden asserted in his State of the Union Address that he will be taking action against the unfair and excessive "junk fees" consumers are being charged when purchasing tickets for concerts and sporting events. In March, Congress introduced the Junk Fee Prevention Act, which will require that the full price of services be provided up front. 
Rep. Ruben Gallego and Rep. Jeff Jackson introduced the bill in the House on April 4. 
"When a concert ticket is listed at $50 and the price nearly doubles at checkout, that's a bait and switch," said Rep. Gallego. "This price gouging impacts millions of Americans each year—it's unfair and corporate abuse. That's why our bill puts the power back into the hands of consumers so they can make fully informed decisions when shopping. It's only common sense, and I'm proud to lead this bill in the House."
David Tracewell, teacher at Central Kitsap High School and frequent concert-goer, now feels that he's come to expect Ticketmaster's hidden fees. 
"It's unfortunate because I have to do the math in advance," said Tracewell. "Let's say it's $75, I know it's going to be double that. Usually it comes right under double, but you just have to factor that in."
"We've allowed them– the companies– to be able to do that, instead of showing up-front things, like this is the final price," Tracewell added. 
Furthermore, the Department of Justice has opened an antitrust investigation into Ticketmaster and its parent company, Live Nation Entertainment, regarding its alleged monopolistic abuse of power over the live music industry. Ticketmaster currently controls an estimated 70% of the market for ticketing and live entertainment. 
It's important to note that this is not the first time that Ticketmaster has been investigated by the Department of Justice. Seattle's Pearl Jam served as the star witness in the first antitrust investigation against Ticketmaster in the 1990's – the members even testified at the hearing in person. Colorado-based band String Cheese Incident filed a lawsuit against Ticketmaster in the early 2000's.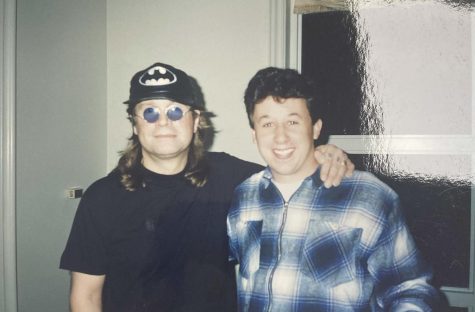 "Years ago, Pearl Jam fought Ticketmaster and fought these exorbitant amounts of fees, and I think we've seen this process kind of snowballing as well," said Kevin McCarthy, teacher at CKHS. "So, I think what happens is it's easy when there's only one system– Ticketmaster. Where else would I go to buy tickets for Bruce Springsteen, Taylor Swift, where would I go? It's all through one company." 
Through all of the controversy and legal pursuits, Ticketmaster has upheld that their prices are adjusted according to a supply-and-demand system referred to as "dynamic pricing." Simply put, the more people there are who want to attend an event, the pricier the tickets will be. 
Of course, pricing also varies based on what section the seat is located in and how sought after that seat would be. Ticketmaster has additionally attested in a statement made in response to the backlash dynamic pricing has received that "the promoters and artist representatives determine the specific pricing for their shows."
Regardless of who exactly is at fault, there is a hard truth that must be confronted: fans are being priced out of live entertainment. 
"I think it's forcing people to re-evaluate what they will and will not pay," said McCarthy. "I think we are creating a system in which people are not being able to see live music, and I think that's kind of a sad reflection of the times." 
Attending a concert is meant to be a fun, recreational activity. Now, choosing whether or not to go to one can feel more like a decision with serious financial weight. As observed with the Taylor Swift fiasco, there will still be die-hard fans that are willing to buy tickets despite the price. 
Thus, a secondary problem arises. Ticketmaster is not prepared to meet the demand of millions of consumers. For some artists and events, users must wait in a virtual queue for a chance to buy tickets. The queue can last hours, and is often subject to technical difficulties. 
Many of the fans who waited in the queue to buy Taylor Swift tickets experienced the site being unresponsive, getting kicked out of line, and eventually completely crashing. Rocel Jaravara, senior at CKHS, had a frustrating experience waiting hours online for tickets to Swift's concert – only for it to ultimately kick her out of the site.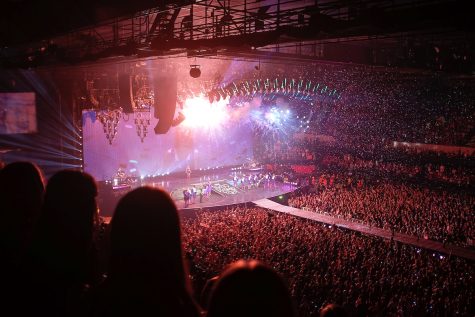 "I'm still trying to get tickets to Taylor Swift! I didn't get tickets," said Jaravara. "I'm looking at different ticketing apps, like monitoring how much they go for, because I've seen Swifties on TikTok getting tickets on the day of the concert or like a week before the concert because the prices go lower and the resellers get desperate so they price them down." 
When tickets become unavailable or inaccessible through Ticketmaster, many people turn to secondary ticket sites. Online marketplaces like StubHub, VividSeats, and SeatGeek offer tickets being resold, and typically for above face value. 
Last November, VividSeats had Taylor Swift tickets with a hefty price tag of over $70,000. At the time of writing this, VividSeat's Swift tickets range from $909-$8238. 
Today, fans must ask themselves: How much am I willing to pay? A hundred dollars? A thousand? Ten thousand?