Feeding the CK Community During Pandemic
Enviro Club Advisor, Central Kitsap High School Teacher Bill Wilson On the School's Garden, Food Donation Impacts Through Covid-19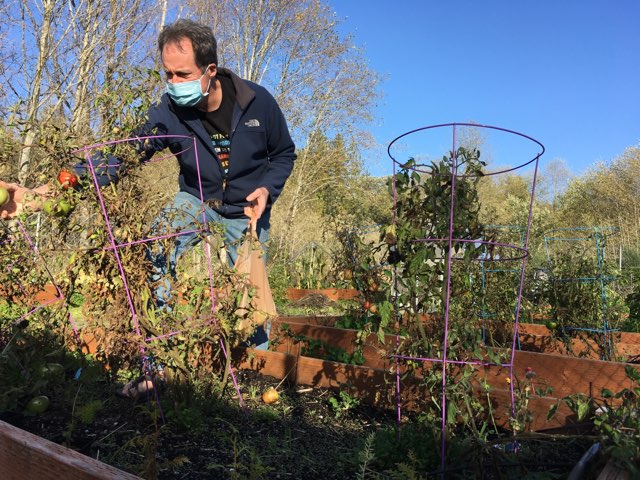 Central Kitsap High School chemistry and environmental sciences teacher Bill Wilson has done more than transition to a distance-learning model this year; along with a few student volunteers, he spent a part of each week nurturing CKHS's garden to feed the community.
The off-campus CKHS garden is tucked away from sight near the Clear Creek Trail's skateboard park, quietly producing fresh food for the Central Kitsap Food Bank.  Today, members of CKHS's Environment Club, which Wilson advises, manage the garden.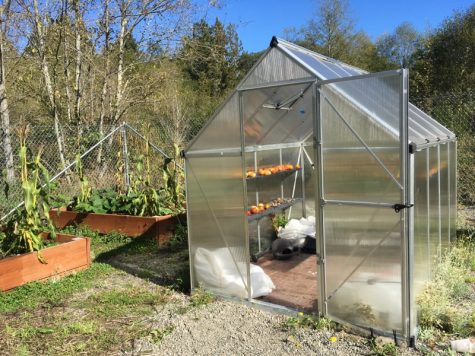 Wilson said that around ten years ago, a group of students came to him with the idea of a school garden; with his go-ahead, they began organizing efforts to build the plot that stands today.  
"They did everything," Wilson said.  "They acquired the property from the county, and they got the Navy to build the beds."   
The CKHS teacher has a passion for gardening, with a special interest in hydroponics, himself; with the school garden, he can use the hobby to enrich the community and provide students an opportunity to give back.
Wilson has kept the school garden a student-led venture; he described his role as organizing times to clean garden beds and "water[ing] on a couple of Mondays."  
With Covid-19 making garden work parties unsafe, Wilson reorganized the way the garden functioned to keep it active; in June, he sent out a request for volunteers to help maintain the garden–on a schedule of alternating work days, in order to comply with social distancing orders.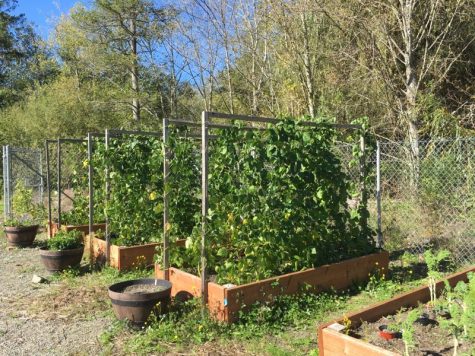 "We could never organize on a big scale," Wilson said in regards to the community's health and safety guidelines. 
The pandemic interrupted an annual fundraising and seeding endeavor as well: the club could not grow or sell plant starts, due to the self-quarantine order. 
"Normally…we grow our tomato and pepper plants…from seeds," Wilson said. "And we'll have 200 tomato and pepper plants, and…we'll…sell some of the starts and…reserve some of them for the garden."
Wilson estimated that student volunteers grew and harvested around 400 pounds of produce to donate to the CK Food Bank. He thought this was especially important with the increased demand food banks are facing due to the economic effects of the pandemic.
"Food Bank usage has gone way up," Wilson said, "so the fact that we were able to donate to the food bank, as a club, the way we did this year–it's huge."
Although the social-distancing order continues, there are still ways that people can help the environment and their community from home.  Wilson highlighted a few:
"Vote. That's number one," he stated.  "And just be aware that the food bank is in need."
By finding volunteers for the garden and coordinating planting, harvesting, and watering schedules, Wilson gave students a chance to contribute to their community during a time filled with struggle and uncertainty. 
"I really do think people [students] want to make a positive difference in their community," Wilson said. "That's why I got involved [in Enviro Club]."
About the Contributor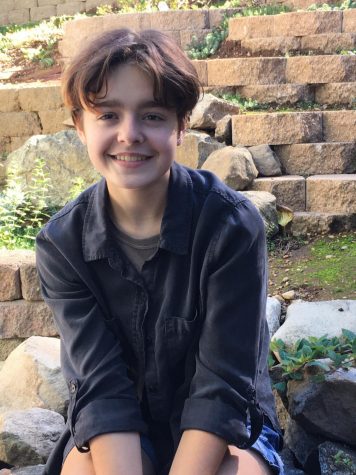 Delaney McCorkle, Editor-in-Chief
Delaney McCorkle is a sophomore at CKHS this year and serves as the Chronicle's co-Editor-in-Chief.  A longtime writer, Delaney hopes to build writing,...