Teaching For 26 Years – David Tracewell's Story
Read about a Central Kitsap High School who has put his students first for 26 years.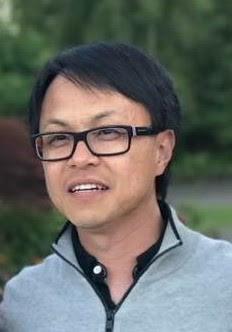 When walking into room 1204 you'll see a lot of uniqueness. You will see lots of collections of various different objects, a couple of posters supporting the LGBTQ+ community and various other activists, and many, many pop culture references.
This room belongs to a certain teacher. A teacher who has taught at Central Kitsap High School for quite some time.
Being a teacher is a job not everyone can do, but being an exceptional teacher for a long period of time requires a special type of person.
Being a good teacher requires passion, experience, empathy, and perseverance. Central Kitsap High School teacher David Tracewell, the teacher of room 1204, is the perfect example of this.
Tracewell teaches multiple types of classes including American Literature, Visual Communications, and Broadcast.
Since 1996 he's been educating five to six classes of students, every day. Over that amount of time Tracewell has been able to meet many different people with different backgrounds, interests, and lives.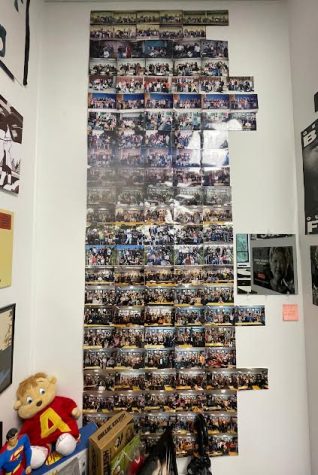 "I've taught probably anywhere between three to five thousand students." 
Throughout his long time as a teacher, Tracewell has faced multiple challenges and experienced some crazy things. 
"At my very first class first period, I had freshman English, and I had a female student that got so sick, she threw up all over the floor right in front of her and that was like the start of my teaching career," Tracewell said. "It's funny you look back and like that kind of stuff and it's really tame now, but I kind of freaked out because I didn't know how to contact the custodian, things like that. And that was the beginning of my teaching career."
But Tracewell's biggest challenge he would have to face as a teacher was his own empathy.
"I'm very sentimental, and I think I have a pretty big heart," he said. "The hardest thing was understanding I couldn't fix everything, and try not to take the troubles home. You know, I still think about students when I go home, especially in the summer. You can go nuts because you cannot solve everything and you just try to do the best you can every day."
The character traits that people have, such as the empathy Tracewell exhibits usually come from somewhere. They can come from both external and internal factors. One external factor could be that one person in our lives that helped us the most and really shaped who we are today. For Tracewell that person was his history teacher.
"When I was a junior in high school, I had almost no direction," Tracewell said. "I actually skipped more school, my junior year than I was in. And my US History teacher, Mueller, recognized that I was still bright and just knew that I was troubled and hurt and he forced me to join his newspaper staff and made me be a journalist. And then he took an active interest in me as a person and I said, I'm going to be just like him. I'm going to help people that are hurting just like me."
Along with his desire to help people, his history teacher was one of Tracewell's biggest reasons he decided to be a teacher. Many teachers can teach but not all can teach with and have empathy like Tracewell does.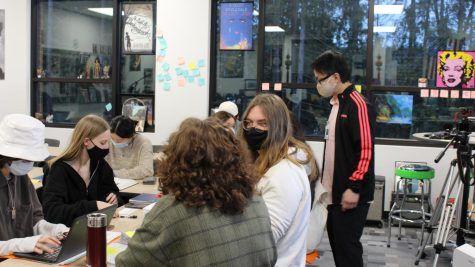 He cares about his students by making them feel welcome. 
"I always address every student every day," Tracewell said. "I make my way around the room to make at least eye contact with every student so they know that I see them, and so they know that I appreciate that they're in my class."
Another example of this could be his support and advocacy for CKHS's LGBTQ+ community.
In mid September a poster got removed at Cougar Valley Elementary school. The poster said, "Lesbian, homosexual, bisexual, transgender, love has no gender."
There was an uproar from this decision from parents on one side applauding the decision and parents on the other disappointed in it. Tracewell was against the decision.
"It was disheartening to hear that the poster was removed," Tracewell said. "You know it's twenty years into the 21st century and we're banning books and posters, which doesn't make any sense."
Tracewell not only has the same poster in his classroom but after receiving multiple, passed some out to other teachers.
This push to make students feel more welcome and have a better experience at school has had an effect. One student who sees this is Bethani Juarez.
"I have Tracewell as my American literature teacher," Bethani said. "He's very compassionate and kind to everyone, and he's always there to lend a hand! Also, I think he's great at brightening up anyone's day."
Bethany went on to say, "I definitely think he's an amazing teacher! I enjoy his teaching style and I'm really grateful for how laid-back he is regarding turning in assignments. It's less stressful and allows me more time to put even more effort into my work."
Through his many years of teaching, Tracewell has touched many students' lives through his kindness and support.
"Teaching is everything. It's more than a job or career for me, it's literally my life. My students and fellow teachers are the second most important thing to me."