Central Kitsap COVID Rates
Central Kitsap's COVID rates are skyrocketing as colder weather approaches.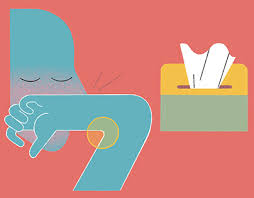 Governor Inslee has ordered new restrictions to be put in place starting Monday, Nov. 16th and are expected to last through at least Dec. 14th. 
COVID Rates
Local COVID-19 cases have reached the "high" category as of Nov. 6th, as the rate reached at least 75 per 100,000 residents being diagnosed with the virus.
As of the Nov. 16th report, the rate reached 152.1 COVID cases per 100,000 Kitsap residents. Kitsap has seen almost this high of a rate before, back in the summertime from late July to early August with it reaching a rate of 94.4 cases per 100,000 residents on July 29th. 
More specifically, Central Kitsap's COVID rate has reached 199 per 100,000 residents, with a total of 528 active positive cases.
Take a look at Kitsap County's Report Card to see how the county is trending.
Covid Symptoms and Testing
The Washington State Department of Health (WSDH) recommends testing if you exhibit any following symptoms, regardless of the intensity:
Fever/chills

Cough

Shortness of breath/difficulty breathing

Fatigue

Muscle or body aches, including headaches

New loss of taste or smell

Sore throat

Runny nose or congestion
They also suggest getting tested if you have been in close contact with anyone exhibiting these symptoms or anyone with a confirmed COVID diagnosis. "Close contact" is identified as someone who was within 6 feet of infection for at least 15 minutes, from 2 days before first illness exhibitions or diagnosis.
If you are exhibiting any of these symptoms or have been in close contact with someone who has, these places are available for testing:
Harrison Medical Center (No appointment needed, no professional referral needed, drive-thru, tests are limited).

COVID-19 Drive-Thru Walgreens Testing (Appointment required, no professional referral needed, drive-thru, available to all patients exhibiting symptoms).

Urgent Care – Kaiser Permanente in Silverdale (Appointment required, referral needed, tests are limited to certain patients).
How To Slow The Spread
Officials are predicting a spike in COVID cases as cold weather approaches and gatherings move inside. Here are some things you can do to slow the spread, as stated by the CDC.
Wear a

face mask

, especially in indoor spaces like stores, offices, restaurants, etc. Masks help prevent the spread of respiratory droplets that could transmit the virus. Look for ones with at least two layers of fabric. If you use a reusable mask, wash it after each use (especially if you have been in contact with others). It goes over your nose and around your ears. These could rapidly slow the spread of the coronavirus.

Practice

social distancing

, keeping at least 6 ft. apart from those outside of your home, especially if you are not wearing a mask. 

Avoid crowds or indoor crowded spaces, especially if  the restrictions stated above are not being followed.