The Uneven Recovery of American Small Businesses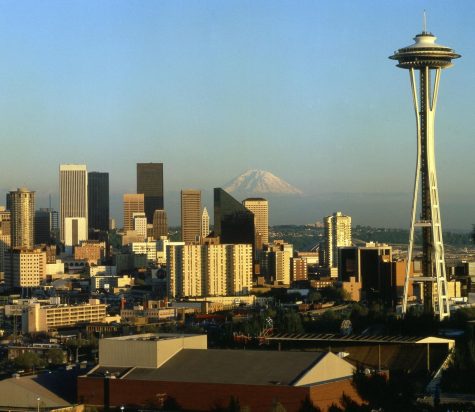 Small businesses are the backbone of the U.S. economy, employing nearly half of the private sector workforce. Unfortunately, lockdown and work-from-home measures brought about by COVID-19 have disproportionately affected small businesses. As many as half of these small businesses won't survive the shutdown caused by the pandemic. 
Since the start of quarantine and the outbreak of coronavirus, almost 60% of small businesses have shut down. Restaurants have suffered heavy setbacks that have left many unable to reopen for good.
Yelp, a reviews site that allows small business owners to update their status regularly, says that there has been a steady increase in the closure and abandonment of businesses.
"As of August 31, nearly 163,700 businesses on Yelp have closed since March 1, the company said, marking a 23% increase from July 10. Of those, about 98,000 say they've shut their doors for good." 
While some small businesses can be forgotten by the general community, that can't be said for restaurants. Most communities are known for having one or two restaurants. Restaurants are a social gathering place for families, friends, and business meetings.
"Of all closed businesses", Yelp says, "about 32,100 are restaurants, and close to 19,600, or about 61%, have closed permanently." 
Many people didn't realize how bad the coronavirus pandemic was until the closure of, and discontinuation, of restaurants in their areas.
Despite the severe blow to  restaurants in the United States, not all restaurants are suffering equally. Yelp reported this during the research they did over the summer.
"Pizzerias, delis, food trucks, bakeries and coffee shops have done better overall than Mexican restaurants, breakfast and brunch spots, burger or sandwich shops or eateries that focus on dessert."
While the pandemic has affected small businesses as a whole, there are many small yet major factors that have affected them, as well. One of these factors is geography where the small businesses were hit the most. 
Opportunity Insights, a data collecting and analyzing site, has been using data to explain the major effect that the pandemic has had on businesses in general. 
"The areas most affected", said Opportunity Insights, "include San Francisco, New Orleans, and Honolulu." 
One major difference between cities that are struggling and cities that are not is what their respective economies are based on. For example, cities like New Orleans and Honolulu, who have economies based on serving tourists, will likely have higher rates of closures as conferences and vacations have been put to a halt due to Covid-19.
On the flipside of that, there are cities, like Omaha, Nebraska and Miami, Florida, that are doing okay by those standards. 
"But some cities," said Opportunity Insights, "are seeing rates of small business operation near pre-pandemic levels." 
While this information is good news for the economy, it leads some to wonder what the difference is between cities in the same area. The answer mostly boils down to whether or not the cities have certain sectors, like technology or leisure, that can be destroyed economically – directly affecting whether people have the income to dine in restaurants.
Seattle is considered by many who live in Washington to be the metropolis of Washington State. However, since the pandemic started, it has turned into a ghost town. 
A report of Seattle's business situation done states the following: "The DSA says Seattle built itself to rely on conventions, events, businesses, and leisure travel, so the pandemic is hitting the area especially hard." 
Some cities can be in economic ruin depending on the sectors, or portions of the economy in that city, that are affected. Seattle has both technology and leisure elements, which have seen devastating downturns in many cities.
Whether the economy in cities is nearing pre-pandemic levels or is in the depths of debt and collapse, the economy is struggling as a whole and there are grave reasons to be concerned about the collapse of America's small businesses and their collapse's effect on the economy.
The easiest ways to help the economy and businesses is to support them – without the conventions and such that cities are used to hosting, they're forced to rely on local customers.
It's the job and responsibility of consumers to help local businesses and, in turn, help the economy. Even in the storm of COVID-19.
Effective and safe ways to do support local businesses are to recommend these places to locals or visitors, buy items from their stores and locations, and to donate some money to them to help them regain their place as a business and as a group of people.