Struggle For College Admission
A guide to overcoming the competitiveness of college admissions.
Hang on for a minute...we're trying to find some more stories you might like.
Nov. 6, 2018
As application dates roll around and college administrators begin visiting, students can feel the pressure of their future on their shoulders. College is a destination that many CKHS students strive for. CKHS students are known for taking challenging courses and participating in several extracurriculars.
Why? What is it about the application process that makes seniors so stressed out during the fall? Why are their GPA requirements going up and their acceptance rates going down? Here are some of the cold hard facts:
Last year, University of Washington had 44,881 applications and 20,833 were admitted. That comes out to an acceptance rate of 46%. Harvard had a total of 42,749 and 1,962 were accepted, so that they have a 6.3% acceptance rate. Meanwhile, Stanford had 47, 450 applications and they only let in 2,040 admitted, which is a 4.3% acceptance rate.
"There are more students applying every year," says Ms. Sotelo, a counselor at CKHS. "There is something called Common Application and Coalition Application, which make it so much easier for students to apply to multiple schools with one application, making it easier on the student." The Common Application is used by the majority of universities in America, including Stanford. That makes it much easier to apply there, encouraging more students to submit applications. And when the application rates go up, the acceptance rates go down.
With Stanford having the lowest acceptance rate among all Ivy League colleges, a student must stand out in order to get accepted. "There are many things a student can do to try to bring light to their academics. For example, AP: AP classes are definitely looked at highly by college administration officers. The reason AP is so highly prized is because students take an AP exam for college credit, so that helps colleges to know that this student has [a higher] level of knowledge. AP, SAT, and ACT scores help level the playing field so colleges can get a better picture," says Ms. Sotelo.  While academics are a very important part of a students application, the essay plays a role as well. "The essay is probably the most important part of applying for college," says Ms. Sotelo. "The rest is all answering questions about your academics. You have to capture their attention in a short amount of time." All of the teachers in CKHS are happy to help with going over college essays.
Colleges look at the classes a student takes, their GPA, and their SAT/ACT scores. While those are the most important, colleges also look at grade trends, initiative, motivations and work ethic, self-discipline, persistence, ability to overcome hardship, leadership, intellectual curiosity, creativity and resourcefulness, and special talents.
College applications can be terrifying. A student's future life plans may depend on a simple yes or no. That can be overwhelming to a student. When the application process is viewed from a different angle, the process becomes less frightening. Ms. Sotelo, along with the other counselors at CKHS can make the application process a breeze.

About the Contributor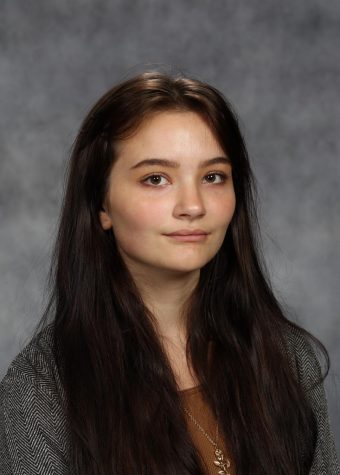 Jayden Johnson, Contributor
Jayden Johnson, a sophomore at Central Kitsap High School, was interested in the idea of taking Journalism and wanted to major in it after high school....