A Teacher For All
Wendy Kassler is an important part of CK's English department, but her impact on the student body goes far beyond.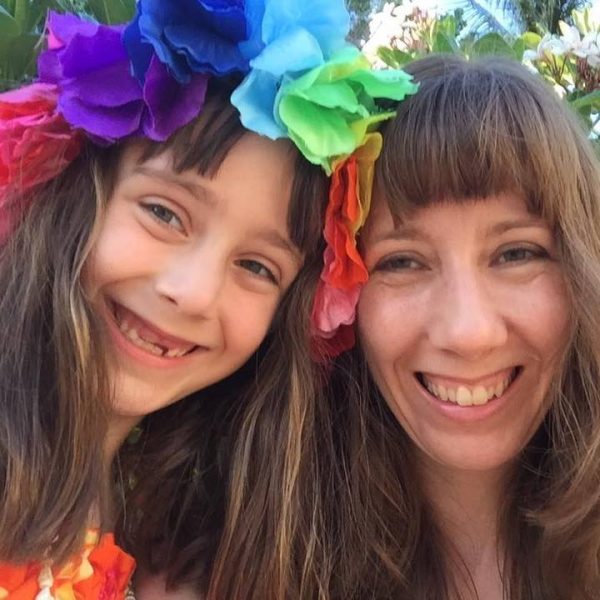 Hang on for a minute...we're trying to find some more stories you might like.
English is one of the core courses of the American Education system, and the teachers are the bedrock of the entire system. Wendy Kassler is one of those teachers, dedicating 16 and a half years to CK's various English courses. She is also the advisor for the Gender Sexuality Alliance (GSA), and works with them to ensure CK is the best school it could be. She does her best to make the world bright and clear for the denizens of her classes.
Kassler has taught nearly every English course during her time at CK, including Journalism for 8 years. The reason she stopped teaching that course was due to her expanding family. That being said, she feels that AP Literature and Composition is one of her favorite courses to teach. AP Literature and Composition is a class primarily for seniors on a college track. In that class, the students focus on a few source materials and completely dissect them over the course of the year. This year, the roster includes "Frankenstein", "Jane Eyre", "Hamlet", "The Heart of Darkness", and a large variety of poetry from every era. Sometimes, more interesting pieces of work are attached to these, such as the absurdist play "Rosencrantz and Guildenstern Are Dead" and it's spoofing of Shakespeare's famous Danish tragedy.
"I like the challenge and I like the students," Kassler explained. She tries to employ all the most modern teaching trends in order to create an effective classroom environment. This includes her grading system. In her class, she mainly grades assessments. Anything else rarely counts for a grade. There have been definite findings by teachers around the country that the system works, especially if the teacher provides feedback in place of a grade. Everything she does is to help her students succeed.
"She is passionate about English," said Viktoria Hodson, senior. She is a student in Kassler's AP Literature class. While the grading system Kassler employs is an acquired taste, Hodson does like it. The fact that Kassler almost always accept late work without penalty is another thing that adds to her charm. At first, like Hodson, many students decried such methods. Now though, they have definitely turned a corner and appreciate the unusual buffet she has presented before them.
Kassler also helps students write their college essays. At the beginning of the year, she makes an open offer for the seniors. She makes sure to get back quickly to the students, gently nudging them into the right direction. Her help has cinched many students efforts to get into the college or university of their choice.
"She has provided resources to help us," Hodson said. While she didn't use Kassler when writing her own college essays, she appreciated the show of support her teacher provided.
Beyond English is Kassler's work with GSA. Abigail Thompson, the Director of GSA, has many nice things to say about her. She loves how calm and level headed Kassler can be. That helped Thompson greatly when she came to run the club. Before getting elected, she had no idea how to run a club.
"Mrs. Kassler showed me the ropes, leading me through the process of becoming a leader," Thompson said. Thompson considers Kassler to be both a teacher and a friend, a valuable resource for anyone going through CK. Kassler does so much for the club, connecting them with the Kitsap Youth Rally at Olympic College in order to expand their horizons and encourage community involvement.
There are many reasons for Kassler to be so active in the school, but the main one, for her, is passion. She is incredibly passionate about everything she does, from literature to the human aspect. One of the chief complaints that students have about teachers is that they don't care. Kassler does more than care about her students. She loves them, and does everything humanly possible to keep them engaged and contributors to their own lives.
"She cares about your opinion and will do her best to make sure you know that her classroom is a safe space," Thompson said. CK, while a relatively safe campus, is still a struggle for many. Kassler making her class safe for everyone is important. When teaching, she never forces her students to do anything they are unable to do. She is a genuine and good person. Her students are lucky to know her.
"I can see maybe staying here till I retire," Kassler said. Both she and her husband, Chris Kassler, are integrated into the school community here. While she teaches English, he works hard in the History department. They have two children, Gwen and Sebastian. Whatever she ends up doing, there is no doubt that the students of CK will benefit from her dedication to excellence.

About the Contributor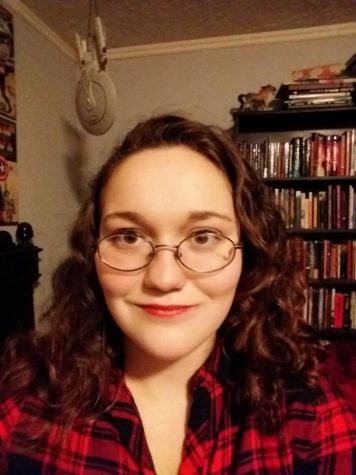 Victoria Steffee, Editor
Victoria Steffee originally started taking the Journalism class to receive CTE credit when the class still counted for it. She grew to enjoy the class...