New High School
Hang on for a minute...we're trying to find some more stories you might like.
Next fall will not only be the start of a new school year, but also the opening of the new high school for the students of Central Kitsap High School. The construction of the school started in 2017, and noticeable progress has been made. After spring break, Central Kitsap Middle School will be able to move in and use their half.
After interviewing Dean of Students Mark Keel, I was able to gain some knowledge of the plans for the school and the old one. "We're gonna have new facilities and it will all be on campus, except for golf and swimming," said Keel. "We will have new equipment, and I think that will bring some unity back to our community. The middle school will use the school in April, and the high school in September. They're gonna tear everything from the high school down,except for the 900 wing,  which will be used as the Kitsap Library."
"I'm excited to see it! I will miss the old school though because of all the history it has," said Junior Willow Heidt. "But it will be fun to move into the new one. I don't think it's ideal to have middle school students and high school students mixed together, but I feel like it'll be good because they can make friendships with the older kids."

About the Writer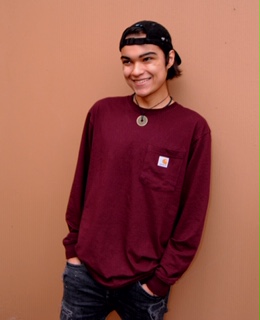 Ismael Duran, Contributor
Ismael Duran is a junior at Central Kitsap High School, he enjoys playing lacrosse for the school team and hanging out with friends. Duran didn't even...