Out With Old, In With The New
Hang on for a minute...we're trying to find some more stories you might like.
With the 2018-19 school year coming to an end, many students have begun anticipating what is to come with the new school. From afar, the new school looks quite amazing in comparison to the current school CKHS students are residing in. Many have stated that the building looks like a state of the art facility that will provide students with an improved education and living environment, others say the building looks like a modern prison.
Rumors about the new school have spread quickly, "I heard that it's going to be bigger and it's going to be nicer. I heard that the theater will be bigger and better so it can fit both schools," Hanna Inoue, Sophomore at CKHS comments. "I heard the carpets are ugly, apparently they are the colors of the school; orange, black, and white," Inoue continues.
She was correct about the theater, the one located in the cafeteria of CKMS is quite large.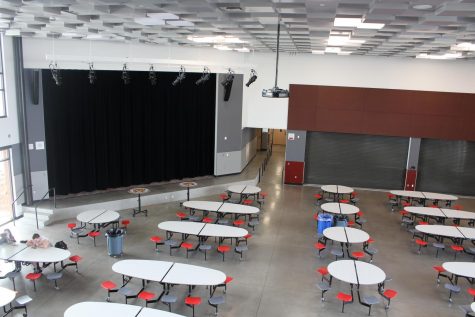 With the carpet, however, one can't exactly determine what it will look as it hasn't been placed as of yet. The students can make their own judgment during Maze Days or when they attend their very first day of school. As of now, all the floors of the new CKHS schools are cement.
Many students are fairly excited about the new school and what it's going to bring, "I'm excited to see a cleaner environment," Emilee Vandegrift, a Sophomore at CKHS comments. "To be able to look up and not see stains on the ceiling,
clean lockers, and I'm excited to see how modern the new school is compared to our current school," Avery Jaques, Junior at CKHS mentions. Many students agree with Jaques. When looking above at the ceiling, many students observe that there are some questionable stains. Some stains are the product of leaky pipes, and sometimes, they are the result of students just throwing whatever food is in their hands for giggles and tomfoolery. Many of the lockers are dented, creaky, and even often times heavily vandalized.
Even the staff of CKHS have commented on the state of the facility. "The facility is wearing out," Doyle Clouser, Assistant Principal at both CKHS and CKMS observes. "Last year, I was in charge of the facility, there were so many leaks in the walls. The old infrastructure was not safe, there was probably a lot of mold and mildew in the walls. The learning is still effective, but it is not as powerful and strong as this new environment." Clouser continues. This is understandable, while the teachers of CKHS do their best to educate their students in this environment, it can become difficult when there's a leakage in the classroom, the temperature is noticeably uncomfortable, and the questionable noises that come from inside the walls during bad weather.
The state of the old school is dangerous and unsafe for the students, there are exposed pipes, leakage, and asbestos, which is extremely unsafe for students. According to Mesothelioma, an asbestos awareness center, asbestos is a natural mineral used in many types of products because of its properties. Asbestos has a variety of physical properties that make it a fairly popular product for building. Its tensile strength surpasses that of steel, it has tremendous thermal stability, and electrical resistance, along with these properties, it is also non-flammable, which is fairly important for a facility full of students. Asbestos
exposure is the only known cause of mesothelioma, cancer that affects the lining of the lungs, heart, or abdomen. This cancer is caused by inhaling said asbestos, which could possibly happen if the asbestos near the girl's bathroom in the cafeteria were to ever be exposed. Although it is a known carcinogen, also known as a substance capable of causing cancer in living tissue, asbestos is not banned in about 70% of the world. If any tiles were to become damaged, the majority of CKHS students could be exposed to asbestos and, if around it enough, can become infected with mesothelioma.
Along with asbestos, there are many different aspects of the school that are dangerous to the students' health, Doug Newell intends to change these. "One of the things you'll notice is the environmental quality. The lights, for instance, can be dimmed and controlled precisely. We have a lot more natural light as well. One thing you won't notice is whether you are hot or cold," Newell states. What Newell is referring to is the different temperatures of each individual classroom around the schools here at CKHS. For example, when students walk into room 123, they tend to feel a temperature that is quite colder than other classrooms.
Skanska has been working very hard for the past three years, they have made many improvements since they first began. "With Skanska managing this, it has been a very smooth construction process. Skanska is very focused on helping the kids, we weren't scheduled to get anything new for the kids until August but Skanska was able to get the fields done along with a variety of other things,"  Newell replies. "The middle school was delivered early, Skanska has been able to manage this well and deliver a lot of things early. We are ahead of schedule," Newell continues. Newell has been directing the construction of the new school for three years and has contributed greatly to the cause.
As the 2018-19 year comes to a conclusion, it is time to say goodbye to the old and hello to the new. It is time to say goodbye to stained ceilings, broken lockers, and creaky floors. It is time to say goodbye to that questionable noise that students hear when the weather gets particularly bad. But most of all, it is time to say goodbye to a school that has been around since 1924. While it wasn't much, Central Kitsap High School carries so many unforgettable memories for every student who attended, whether that be becoming ASB president, or something as simple as making a new friend, every student at CKHS holds a special memory with this school.
However, with the new school comes new memories, and students don't have to worry about possible asbestos poisoning when making said memories.
So, goodbye old Central Kitsap High School, goodbye to your vandalized lockers, goodbye to your broken ceiling tiles, and goodbye to your really weird smells.
About the Contributor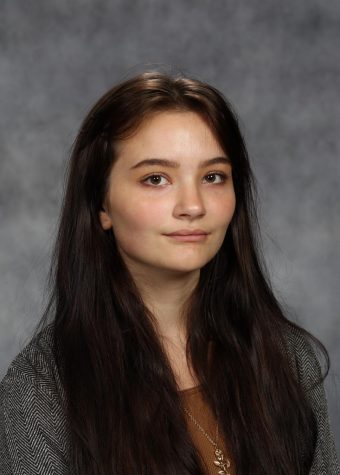 Jayden Johnson, Contributor
Jayden Johnson, a sophomore at Central Kitsap High School, was interested in the idea of taking Journalism and wanted to major in it after high school....