The State of Sex Education in CKSD
A closer look into the CKSD sex education and Health programs.
Hang on for a minute...we're trying to find some more stories you might like.
Sexual Education is one of the most delicate topics to address in schools. People are concerned about what children are exposed to, so many programs only teach the minimum. This avoids hurting people's sensibilities, but it also places students at risk when they do eventually engage in sexual behavior.
In Central Kitsap High School, Health is one of the classes required to graduate. Most people take it in their freshman year, but any student in grade levels 9-12 can take it. Besides the class, every year there is a required HIV course.
"HIV prevention is included in all the classes," said Human Growth and Development instructor Suzanne Plemmons. "In 5th grade we cover puberty also. In 6th grade we add on assertive communication skills and refusal skills, and puberty changes as well as human reproduction. In 7th and 8th grade we cover HIV prevention and sexually transmitted infections in the second class. In 10th, 11th and 12th it's a combination of HIV and STI prevention." The sex education curriculum in Central Kitsap Schools follows the OSPI KNOW Curriculum.
The OSPI KNOW Curriculum includes lesson plans, suggestions for creating safe and supporting learning environments, guidelines for answering student questions, state resources and recommendations about parent involvement. District HIV/sex education curriculums and materials must be reviewed for medical accuracy by the WA Department of Health (DOH) office.
The information about STIs that instructors like Plemmons teach to students is focused on how to prevent them and the ways they are transmitted (particularly through unprotected sex and sharing needles).
Fifth grade lessons are mostly centered around understanding puberty. The Human Growth and Development program for fifth graders reviews the anatomical and physiological changes that occur during puberty, as well as social and emotional changes. "I think it's really good that the CK school district provides this type of education for students because it really builds starting at 5th grade," said Plemmons, "and it's an important part of people's overall health. It includes building good communication skills and good decision making skills which I think is really helpful to students along the way."
Plemmons went on to explain that "in fifth grade students get two 90 min classes and in sixth grade they get two 50 min classes on each of the topics of HIV prevention, assertive communication [consent], and puberty and human reproduction."
Consent is one of the most important aspects of sex. In a Youtube video by Aya Deutsch, consent is explained step by step using tea as an analogy.
Beginning in sixth grade, instructors also discuss the importance of using condoms consistently and correctly. The CKSD sex education curriculum also includes discussion about abstinence, but not other methods of contraception. Plemmons said that she feels comfortable answering students' questions, as long as they are not outside of the curriculum. "We conduct parent night before we teach the classes so they get a feel for what the class content is. We don't want to get into the classroom and present something different than what we presented to the parents," she explained. If a student were to ask more specifically about contraception or safe sex, they would be referred to a trusted adult or their parents.
In a survey of students, it is easy to track the areas these courses do not cover. The results as of May 14 are as follows (though the survey is still available here):
Approximately 75 percent of CK students have had a discussion with an adult in their life about sex. The rest can only rely on the school's teachings.
Of the respondents, 16.7 percent admitted to sexual contact with a partner. One of these respondents also had no discussion with an adult.
About 83 percent  of students in the survey can name three STDs, excluding HIV/AIDs, without consulting an outside source. The curriculum at CK does cover them extensively.
On the other hand, 75 percent of survey respondents do not know how to use a female condom. They can be just as useful as male condoms, and are mentioned during sex ed, though never full explained. 
Another object of concern is the discrepancy in students knowing how to use lubricants, gels and such that make sex safer and more comfortable. Over half of CK students surveyed, 58.3%, do not know how to use it with a partner.
A quarter of students surveyed also did not know that oral sex has most of the same risks as vaginal and anal sex.
Despite there being two clinics, Planned Parenthood and the county clinic, 41.7% of respondents do not know where to go get STD testing.
Overall, on a scale of one to five, students gave the sex ed course an average score of 2.5. That is exactly 50%, an F according to the school's grading scale. Not a single student gave the curriculum a five.
When it comes to these gaps, some believe that parents should be the ones to fill them in. In a survey of seven parents of children attending school in Central Kitsap School District, 42.9 percent said that children should learn the majority of their sex education from parents. Of the students surveyed, 28.6 percent said that students should learn about sex and health both at school and at home.
All parents surveyed had agreed to allow their student to participate in the public school sex education program, and shared a belief in the importance of sex education. But a whopping 85.7 percent of parents said that they deemed the school district's program to be moderate to poor in effectiveness.
The majority of parents said that students should also learn how to put on a condom, and all parents surveyed agreed that students should learn about safe sex and contraceptives (which is not part of either the health or OSPI KNOW curriculum). Sexuality is also a topic that is not covered by public school programs, and was the most controversial question for parents. Of the parents surveyed, 57.1 percent believe that students should learn about sexuality in schools, but the remainder (42.9 percent) deemed this inappropriate for a school setting.
When it comes to parent's ability to teach their children about sex and boundaries, most of the parents surveyed have a justified confidence in their ability to educate them. Six out of seven parents could correctly identify three STDs, and all parents were able to explain legitimate risks participating in sexual behavior. Those parents were also all aware of where people can be tested for STDs. Most parents had already talked to their children about puberty, sex, age appropriate boundaries, and ways their child can assert their boundaries.
In 2016, nearly 210,000 babies were born to people aged 15 to 19. A baby is an incredible responsibility, and teenage parents may end up dropping out of school. There are many resources for teens and their families to cope with the situation.
"I know a lot of people who are in relationships and getting pregnant because they didn't have enough sex ed," said Madison Grant, a freshman. Students know how abstinence works, but they do not know alternate methods of safety, like condoms.
Lack of education can have significant impacts on a person's emotional approach to intimacy as well. There are documented issues with people using sex as a coping mechanism. Sex is a deeply impactful thing. It is meant to be a form of intimacy between people who trust and care for one another. It is not meant to exact revenge or to be a rebound from a failed relationship.
Sexual transmitted diseases (STDs), outside of pregnancy, are one of the greatest concerns when it comes to unsafe sex. Anyone can be infected, but the Washington State Department of Health shows that men who have relations with other men are disproportionately impacted. In Kitsap county, chlamydia and gonorrhea are the most common infections. Most often there are no symptoms, but when they do show up they cause pain during urination and strange discharges. If left untreated, especially in women, it could lead to ectopic pregnancies or infertility.  
"If you see something funny on your partner's areas, question it," says Carin Onarheim, a disease intervention specialist with the Kitsap Public Health Services.
The Health program in the Central Kitsap School District includes information about HIV, STIs, systems of the body, nutrition, drugs/alcohol use, refusal skills and interpersonal relationships. The semester-long class is "shaped with lessons that can help [students] realize the value of [their] personal decisions and how these choices impact [their] immediate future," according to the CKHS Health Syllabus course description.
In terms of sex education, one health teacher in the district described their approach as strictly centered around the health book's content. "I focus on how the STDs can occur, and then how they can be treated and cured if at all," they said. "And then I reiterate abstinence is the best and safest way to go about dealing with STIs. And fidelity, remaining committed to somebody. If students embrace that, then their sexual relationship will be much safer and probably much more enjoyable.
They do not, however, cover safe sex or methods of preventing STDs aside from abstinence due to the curriculum.
"I try to answer all [the students] questions but I don't go into safe sex practices," they said. "There's a lot of practices out there people think are normal and healthy, but I don't think they're normal or healthy. I try to advise based on what the textbook says for the students to remain abstinent first, but if they choose to ignore that then they should use a condom."
Even with the various methods there are to stay safe, it is always best to be regularly tested once sexual behavior starts. There are many locations a person can go for discreet testing, as well as consulting with their personal doctor. Onarheim recommends getting tested either every three months or once a year, depending on personal factors.
Safety and comfort is key when it comes to relationships. No one should engage in risky activities before they are ready, but when they are they deserve to know all the ways to be safe.
For more information on the subject, teens and parents can access several local resources. Planned Parenthood in Bremerton has a Teen Council program, which is weekly peer-led sex education group. They also have a website dedicated to answering peoples' questions about intimacy. The Kitsap Public Health District also has comprehensive information about the area and safety. They go beyond sexual health and go into addiction or other illnesses.

About the Contributors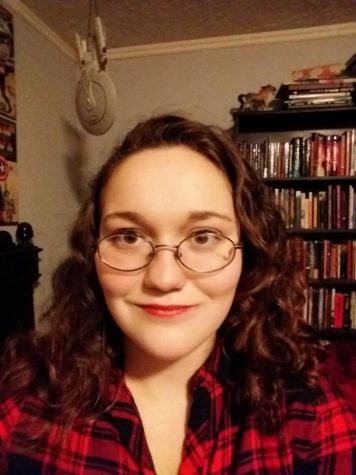 Victoria Steffee, Editor
Victoria Steffee originally started taking the Journalism class to receive CTE credit when the class still counted for it. She grew to enjoy the class...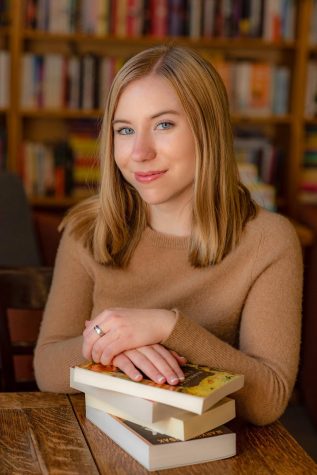 Aina Zabinski, Editor
Aina Zabinski is the Editor in Chief of the Cougar Chronicle. This year is her first year running Cougar Chronicle and the first semester has gone very...