Hungry? Too Bad
How SNAP is detrimental to the Free and Reduced Lunch Program.
For some school-aged children, breakfast and lunch can't be found at home. This is why the Free and Reduced Lunch Program is so important. 
The Free and Reduced Lunch program allows students of low-income families to eat meals at a free or reduced price. The Central Kitsap School District Food Service says that families must apply each year and if eligible, student's benefits will begin immediately after their application has been reviewed. Another program, SNAP, or the Supplemental Nutrition Assistance Program, provides monthly financial assistance in purchasing groceries. Those who qualify receive a debit card to use for groceries.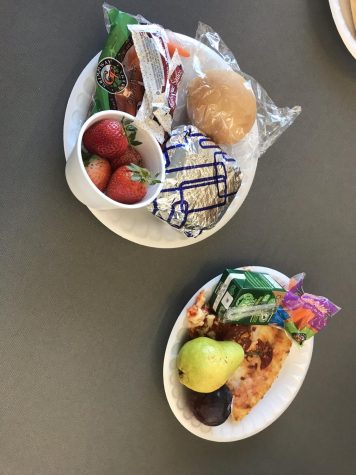 However, with SNAP comes the possibility of increasing child hunger. 
Valerie Strauss, a reporter from The Washington Post states in an article from Aug. 19, 2019, "The Trump administration has proposed a change in the rules governing who qualifies for food stamps through the program known as SNAP (Supplemental Nutrition Assistance Program), and critics say they fear this could hurt millions of people, including children who qualify for free lunch at school because their family is low-income." This means that because around 40 million low-income households received SNAP benefits in 2018, at least three million could lose their benefits, including around half a million students who are likely to lose access to free and reduced lunches at school.
Children from families with incomes at or below 130% of the poverty level qualify for free meals, while those with incomes between 130% and 185% of the poverty level qualify for reduced-price meals. 
For middle and high school students who do not qualify for Free and Reduced Lunch, a school breakfast costs $2.50 and a school lunch costs $3.50. Reduced lunches for students in grades four through 12, breakfasts are free and lunch costs 40 cents.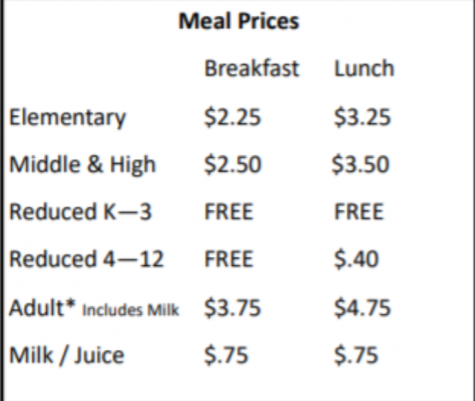 Lunch shaming, according to Strauss, has also become a prevalent issue in schools. "Policymakers at the federal, state and school district level are finding new ways to force impoverished parents to pay for their children's meals even if doing so means penalizing the children." 
"In some places, adults in school buildings have given children a snack or nothing at all in place of lunch until the payments are made. They have reprimanded children while they were standing in line for lunch, stamped their hands as a reminder to their parents to pay up, and taken other inexplicable action against kids." Says Strauss. 
Lunch shaming is the practice of victimizing any student who does not have the money to buy a school meal. 
Luckily, Central Kitsap School District takes care to avoid lunch shaming. Calls home are made to parents, and those who cannot pay for their food at the moment are not turned away from a hot meal. 
…
Applications for Free and Reduced Lunch can be found online at www.lunchapp.com and can be turned in at any point during the year. To find out if a student qualifies, families can check out the National School Lunch Program/School Breakfast Program 2019-20 Letter to Households (Public Schools) PDF on the CKSD website.