Everyday Heroes
Inside the work of a paraeducator at Central Kitsap High school
Paraeducators are the unsung heroes of Central Kitsap High School. They go from class to class, helping multiple students stay focused and get their tasks done. They are here to support the teachers and the students with additional learning needs. Paraeducators love the kids, their job, and the chances to give them different opportunities and share experiences with each one. One way to improve the special needs program is to encourage other students to be inclusive of their special needs peers. 
Paraeducators work in educational training programs as assistants to teachers in special education classrooms. They are a reliable communication source for parents and administrators. Paraeducators aid in helping succeed in both the classroom and the outside world. 
They assist students with learning disabilities, special needs, and language barriers, with the goal of helping them succeed academically. They also teach students impulse control techniques and communication skills. Paraeducators do all of this, and much more.
However, there is a definite lack of paraprofessionals at Central Kitsap High School.
Marian Winsper, a teacher at Central Kitsap High School, works with students to increase students' reading levels, work on organizational skills, and study skills.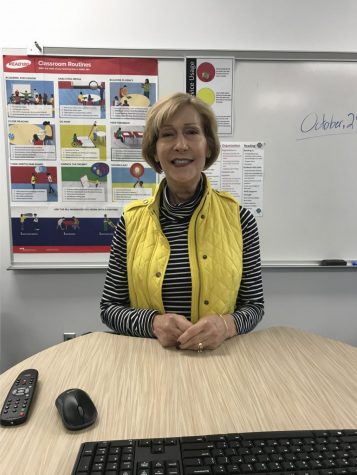 "…they go to different classes, we look at where our students are placed, and which teachers have a majority of students, and so they go and look in that classroom and assist there. Sometimes they have to go to two teachers in a period because we are short staffed. We lost one, I think, one whole para this year, like in the reading program is a two hour block. Miss Rosenquist and I both teach that. We had a full time para supporting us and the students. We don't have that this year, so I don't know how our results will be."
There are no substitute paraeducators at Central Kitsap High school. To become a substitute para educator, you need to have a high school diploma. 
When asked about the absence of sub paras, Winsper adds, "There's no money in it. It's all about the money. Education's about the money."   
In an article from Neatoday, reporter John Rosales states that "The value of paraeducators is not generally reflected in their paychecks.  According to the most recent census, paraeducators working full-time earn $21,346 while part-timers bring in $9,965. One of the methods that school districts use to lower their operating costs is to keep the work hours of paraeducators below the area's full-time status level.
"They would rather hire two part-timers instead of one full-time person so they don't have to pay benefits," says Chris Marchbanks, the USEA UniServ director for the Box Elder School District where Century is located." 
Paraeducators and teachers care a lot for the students they help and teach. Ask any of them what the most rewarding thing about their job is, and the most common answer given is seeing the students learn something new or make progress in an are that they've struggled in. They do what they do for the love of their students. 
Alison Graham, who has been both a para and a teacher, has seen both sides.
"As a teacher, I have to come up with the whole thing. And I have to understand a lot more of what the student needs than as a paraeducator because I have a lot more information than a paraeducator does. Being the teacher there's some stuff that you know, I know that they don't know necessarily. But I found being a para was a lot more supporting the student, then the teacher, so that's, you know, that's why I come in everyday. Because these people are amazing. And everyday is happy."
When asked about how the special needs program could be improved, Graham commented on how she loved the program. She adds how she feels that there needs to be more inclusion at Central Kitsap High school.
"I just feel my students aren't very different from anyone else in the school. They have very similar interests. You know, they love dancing, they love singing, they have friends, they love communicating and talking. But it doesn't happen very much. You know, it's, it's very hard because sometimes our kids look weird, or they look scary, or they do things and other students are like, that's so weird. It's just who they are. And it's kind of like, sometimes I feel like people don't want to get to know who we are. They just think of us as the special ed class, and so stay away from them when our kids really do want to be involved. And, you know, it's… sometimes it's just really sad. It's sad for me that, you know, there does seem to be like that special ed. I'd love more inclusion, you know, little more acceptance even. They're people, you know, and they have feelings and they see, they see things that go on in this school, they're very observant. They see a lot of things. They're very interested in what other people are doing. But other people aren't as willing to say, hey, come on over."
Graham would love an opportunity for people to get to know her students. 
"They're all teenagers. Everybody's, you know, come talk to us, you know that's a big thing. Yeah. Come and talk to us. If you're coming by the classroom, you know, wave, you know, it's just , it's those little things that make our population feel like they belong or that they're a part of the community."
At the old high school, the special ed students were separated from the rest of their peers. Even in the new building, Graham points out how there's still that separation. They sit at the tables by the entrance. Other students may end up sitting next to her students, but they don't engage with each other. They just keep to themselves.
Although, Graham recalls a heartwarming story that happened just this year.
"Now I do have one girl, she's a junior, and she found a group of freshmen that would sit outside at first lunch right out the back door and for like the first, up until a couple weeks ago, she'd go outside and eat lunch with this little group of freshmen everyday. And I was so excited because it was like, oh my gosh, these girls are brand new to the school and they've invited my, you know, my girl in, and so now everyday she'll go out and she'll be like, "my girls, my girls are here." And it's so cute, and they've had pictures taken with her and stuff."
This kind of inclusion is all Graham wants to see, and knows that this is what the schools community is heavily lacking in.