Girls Basketball
by Arianna Reyes, Reporter

Winter sports are right around the corner and coaches are getting prepped and organized for the season. Coach Scott Newman, who coaches the girls varsity basketball team here at Central Kitsap Highschool, is doing everything he can to get the girls ready for their upcoming season.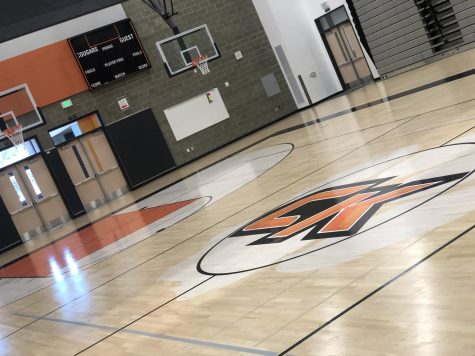 Last year wasn't a great turn out for our lady cougs. According to maxprep.com, the girls varsity only won .050% of their games, they were 0-19  which ranks them at 328 in the state of Washington. 
"We struggled with scoring last year," explained coach Newman. "We need to reduce our turnovers to create more scoring opportunities. Also, we need to get more free throw attempts and improve our team shooting percentages." 
This year Newman plans on playing more man to man defense and offensively the team needs to work on getting the ball inside the key. 
 "Our biggest weakness last year was experience, we had a lot of girls who didn't have a lot of real game time experience," said team captain, Jailynn Taylor, who plays shooting guard for the varsity team.  
Over the summer Newman provided open gyms for the girls to get more practice in. "I think that over the summer, a lot of their skills got better so over the season we just need to work at keeping those skills and keep adding new ones," said Taylor. Throughout September and October he got a few moms and organized a fall ball league for the girls to get more playing time in just before the actual season comes around. Every Sunday they played two games at Pierce College in Lakewood, Tacoma.