Leaving Our Island Day: Remembering Bainbridge Island Internment Camps
The stories of Japanese -American internment camp survivors, and the legacy of the American citizens outcasted as Japanese spies
March 5, 2020
Just one day after the attack on Pearl Harbor, the deadliest external assault on American grounds, former President Franklin D. Roosevelt issued a declaration of war on Japan during a joint session of Congress. The Japanese advance cost America the lives of over 2,400 Navy personnel, Marines, and noncombatants. 
On Feb. 19, 1942, two months after the declaration of war, Roosevelt issued executive order 9066. The order mandated all persons of Japanese descent relocate to exclusion zones further inland from the states of California, Oregon, Washington, Arizona, Hawaii, and Alaska. By Government estimates, over 120,000 Japanese-American citizens were displaced and prevented from living anywhere on the western coast. 
After pressure from the Japanese American Citizens League, former President Jimmy Carter opened a federal investigation to determine whether the internment camps were justified. In a report entitled Personal Justice Denied, the Commission on Wartime Relocation and Internment of Civilians found that the internment of American citizens of Japanese descent was a product of racism. 
Years later, President Ronald Regan signed into law the civil liberties act of 1988, which paid reparations amounting to $1.6 Billion ($3.4 Billion accounting to 2019 inflation prices). The act admitted executive order 9066 was based on "race prejudice, war hysteria, and a failure of political leadership."
"Leaving our island day" remembers the families who were forced to leave their lives as American citizens and were outcast as foreign suspects. Every year on March 5, first-generation and second-generation Japanese-American speakers answer questions and inform the sixth-grade classes about accounts seldom told.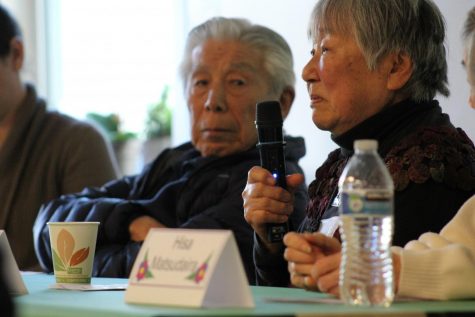 Students of Sakai Intermediate question the guest speakers and learn about life on Bainbridge island 76 years ago. Named in memory of Kay Sakai Nakao, a Japanese immigrant to the United States who settled on Bainbridge, the school holds the yearly day of remembrance and education.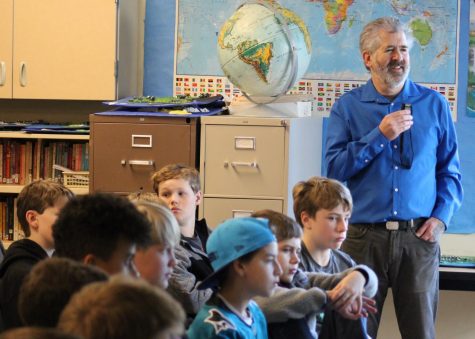 Clarence Moriwaki, president of the Bainbridge Island Japanese American Community, spoke to students at Sakai Intermediate school about resentment towards Japanese immigrants after Pearl Harbor. "A lot of Japanese-American men came to protest being put in prison, and one soldier yelled out 'I remember pearl harbor' and the guns started firing. Two men were shot in the back and they died," said Moriwaki.
First-generation camp survivor Hisa Hayashida Matsudaira reflected on the tensions during relocation efforts. Matsudaira recalled, "My mama said we were taking the ferry to Seattle. I remember not being able to sleep because I tossed and turned all night. Then when we got to the ferry dock, I saw real soldiers with real guns… We were incarcerated."