Heart and Compassion 'Lacrosse' the Board
Central Kitsap School District has a girls lacrosse team that plays for Klahowya but no matter your school you can join too!
Come rain, shine, or even a rainbow crossing the sky at practice, Central Kitsap School District's girls lacrosse team can be found on the field. Enthusiastic yelling and rouge balls tend to fill the air when these girls come together.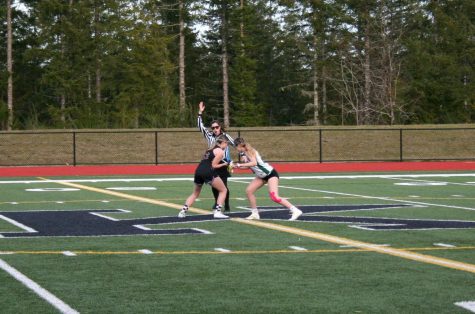 "Honestly, I don't think I could have asked for a better team," said coach Sheri McCarty. "It definitely has a lot of heart and compassion for the sport and wanting to grow overall."
That heart can be seen on and off the field within the team and the relationships that are created during the season. Which, with practice five days a week plus games the girls spend a lot of time together. 
"[They are my] family," said co-captain and junior Caila Wellington. "I love them. The only reason I play this sport is because of the support of last year's teammates because they drove me to and from practice every day. They drove me to the games. So I love them."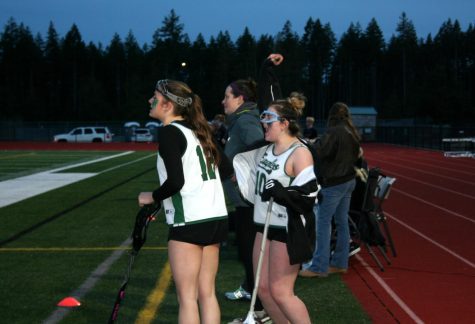 This year the team is not fully the same girls as it was last year. However that does not change the connection that they all share. 
"We've only known each other for like a couple of weeks," said junior Katie Schumacher. "I feel so far we have a really good relationship and a good rhythm going." 
This year's season has just begun and lacrosse is not as popular yet on the West Coast as it is in other areas of the country. That does not stop McCarty's passion to coach it and engage new players.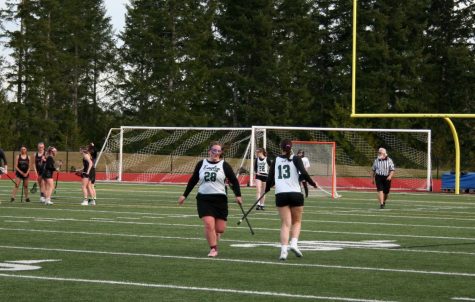 "[It's] one of those sports that it's just picking up in the West Coast," said McCarty. "I grew up on the East Coast, and it's just something that keeps progressing over the years."
The girls on the team take time to learn from their coaches McCarty and David Ferber. It is new for most of them compared to other sports they have played in the past.
"I like how different it is from your typical soccer and other types of sports and how it's a newer sport," said Schumacher. "So there's not as much pressure to succeed."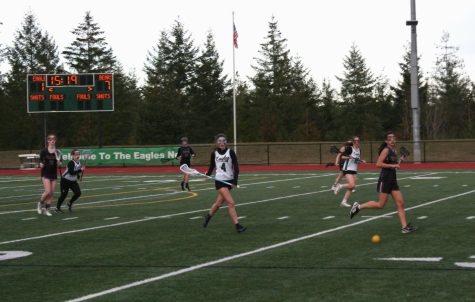 The coaches and the success of the players are a big part of the team, but so is the commitment from the girls to each other. 
"I love the support of the team," said Wellington. "I love that it's so little pressure, because I've
never been the most athletic. So I like playing a sport for fun." 
On March 27th the team played against Tahoma, while they gave it their all they did not come away with a win this time. But left the field in high spirits. With three goals total, two from senior Kylie Martin and one from co-captain and senior Alexis Williams.  
"I think we put in our all and we all ran our hearts out," said freshman Olivia Keough. 
Although they did not win, the team continues to practice and have a good time playing the sport. They have the rest of the season to continue the work that they have just begun. 
"In a few weeks, they've come a long way and I can't wait to see the rest of the year how they come along, and they're enjoying it," said Ferber. "So that's a big part of it."