2023's Black History Month
How Students Of CKHS Are Celebrating Black History Month This Year
Black History Month in February has been recognized in the United States since 1976 when U.S. president Gerald Ford was the first U.S president to celebrate Black History Month. The origins of Black History month however, can be traced back to famous black historian Carter G. Woodson almost 100 years ago in 1926 when it was originally called "Negro History Week".
The Association for the Study of African American Life and History (ASALH) has created different themes for each Black History Month since 1928, with 2022's theme being about Black Health and Wellness. 
This year's theme is all about Black resistance: the amount that African Americans had to endure over hundreds of years of discrimination, systematic racism, oppression, and more to get to some forms of success as a community in the United States today. 
Black History Month is to honor some of the most famous African Americans that made an impact into the community, even in sports and music. 
"Erykah Badu and Kendrick Lamar…talk about issues in their music," senior and president of The CK Black Student Union Nadine Dockendorf said. 
Like others around the country, students of color in CK celebrate the month while also considering how black history should be viewed as. 
"I feel like Black history is American history," senior Kenneth McClain said. "We helped build the country and there would be no America without us."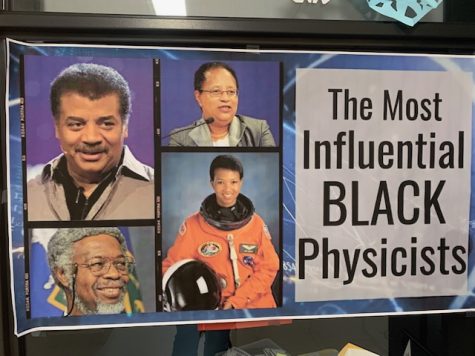 For Black History Month, CKHS has displayed doors of classrooms of historical figures in the Black community ranging from athletes to activists and many more. 
"I was talking to Principal Johnson and we helped come up with an idea of putting Black historical figures on people's doors and making it like a lesson," Dockendorf said.
The decorating of the doors of the classrooms of historical African Americans feels like for some people to be something that should have been added a long time ago for Black History Month.  
"I'm glad that teachers are able to participate in the door stuff but I feel like they should be doing it already, or like incorporating Black History Month into their lesson plans without the principal doing stuff," Dockendorf says. 
However while teachers and staff of CKHS have made more progress with the decorations of the doors of historical African Americans for Black History Month, some feel there are still some more ways they could celebrate the month.
"I think there are more ways they can celebrate it, not just the door stuff and the MLK assembly but I'm in broadcasting and I think we should do some pushing to get my stuff on there," senior Miles Taylor expressed. 
"I mean we're the BSU, but they didn't have a plan before they called us and they didn't really have a plan before that," Dockendorf said. "They kind of expect us to take the role, which is kind of what we are here for. But I feel without us they wouldn't have done anything like usual, but I'm glad they're making an effort this year."
Last month CKHS had an assembly to honor the life of Martin Luther King Jr before MLK day, however some felt that the execution and quality of the assembly could have been better.
"We could do a lot better honestly, the MLK assembly kind of felt it could have been longer," senior Miles Taylor said about the assembly. 
On Valentine Day last year at CKHS, there was a walkout during school to address the racism students of color faced and lack of representation, for black history education and black history month in general. A year later after the walkout, have the concerns of racism and lack of more Black representation from Black students at CK been more positive or have stayed the same or even gotten worse? 
"I feel like there's nothing that has changed from last year," Dockendorf said. "I feel like teachers are still getting away with things in their own classrooms and we don't know unless it's said."
Following the criticisms of the lack of acknowledgement of Black History Month at CKHS last year, some students feel the effort has been better than last year.
"I think it's a lot better than last year, we didn't really do anything and my feelings hurt a lot emotionally wanting to learn more about Black history," senior Jada Allen says.
For the school day of February 15th, students could come and experience the American History Traveling Museum presentation hosted by Delbert Richardson in three different sessions in the performing arts center at CKHS. However, there were mixed feelings about the approach from the people trying to get students to sign up to attend the event during school.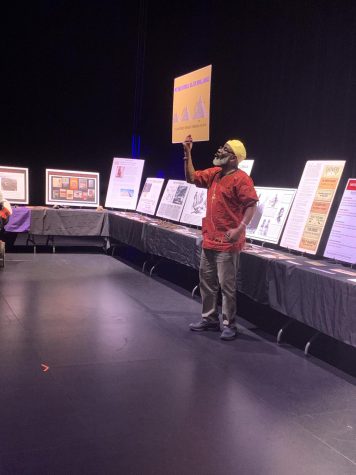 "I thought that was weird but I thought for once they were prioritizing us because it was limited space, since the artist guy seemed cool. So I thought that was a cool experience, but it was weird that they were picking mostly Black students," senior Arielle Miller says. 
On the night of February 15th, the Kitsap Black Student Union hosted a free celebration from CKHS for Black History Month that featured an award-winning American history traveling museum from 6:30-9pm and had multiple Black Student Unions around the Kitsap Peninsula.  
"The event is claimed by the Kitsap BSU and they have their own planning that we're separate from, but I am interested in performances and each BSU is going to be on a panel and we're gonna answer questions," Dockendorf said.