CKHS Holds 'Legally Blonde: The Musical' Auditions
The two-day long process will result in final casting decisions for the spring musical.
This spring, the Central Kitsap High School Drama Team will be putting on "Legally Blonde: The Musical" with the help of CKHS's choir director Alicia Rodenko. 
Both CKHS's drama teacher Zachary Timm and stage director Don Fox have run school-wide productions prior to the upcoming show, however this is the first for Rodenko. 
Auditions for the show were held on February 27th and February 28th. Students were required to audition with a song of their choice on the first day while the second day focused on choreography and read-throughs of the script.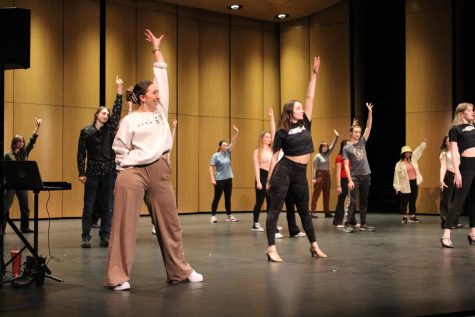 "I'm auditioning because I've done musical theater since seventh grade and I love it," said CKHS senior Mason Laing following the completion of auditions.
Excitement and tense anticipation is in the theater air as auditionees await the cast list announcement.
"For some people, [auditioning] can be really nerve wracking, but I take it as an opportunity to perform for everyone else because you don't get that very often," Laing said. "So you go perform for these people that are all there to support you – we all are there for each other."