Oh My God, Oh My God, You Guys – 'Legally Blonde: The Musical' Is Over Three Weeks Into Rehearsals
Cast and crew are both anxious and thrilled at the nearing of "Legally Blonde: The Musical" opening night
Central Kitsap High School's drama team is performing a production of "Legally Blonde: The Musical" – a unique opportunity for high school theater students and high school audiences alike. Set for performances in May, cast and crew members have reached their third week of rehearsals.
"Legally Blonde," originally a novel written by American author Amanda Brown, was brought to the big screen in 2001 by Robert Luketic. Just six years later in 2007, the hit movie was brought to the theater scene by Heather Hach. 
"Legally Blonde" tells the tale of a young woman named Elle Woods who fits into the perfect Beverly Hills, rich, blonde stereotype. After her first romantic heartbreak with a future Harvard Law School student, Woods uses all of her resources and skills to get into Harvard Law School to win him back. Instead, she goes on her own journey.
Not only is this musical monumental for the school, but it is also important for the people who are taking part in this production. Zachariah Timm, CKHS English and drama teacher, is co-directing the musical.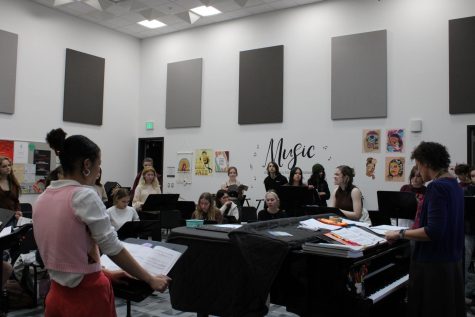 "This is the first time I've directed a musical," said Timm. "I have participated in musical productions and multiple roles." Timm has directed "every show that's come through CK in the last five years" and feels this production is starting off very smoothly and is thrilled for this production to come to life.
"This is something that we haven't had an opportunity to do since we built the new campus," said Timm. "It's also the first time that a lot of these students have had a chance to participate in the musical. I'm just really ecstatic that we have the opportunity to bring this to our community and bring this to our students."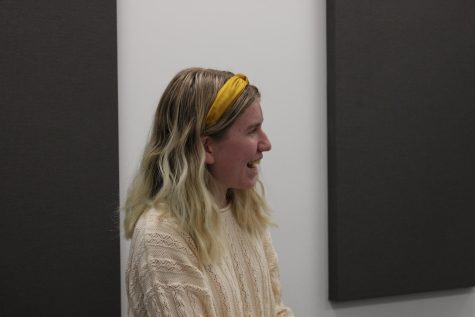 Freshman Miles Borer, who plays both Aaron Schulz and Nikos Argitakos in the musical, has found both joy and inspiration throughout rehearsals.
"I think it's really fun so far," said Borer. "I think Ms. Rodenko is doing a great job on the music. I think we've got a really great cast and all of our leads are really amazing and really talented. It's gonna be awesome to see it all come together."
Borer looks forward to connecting with his cast and watching this play thrive. "We have some really, really strong voices and some really strong characters. We got some people who can do really amazing things and are like really experienced for high school students and it's going to be great to see it all come together."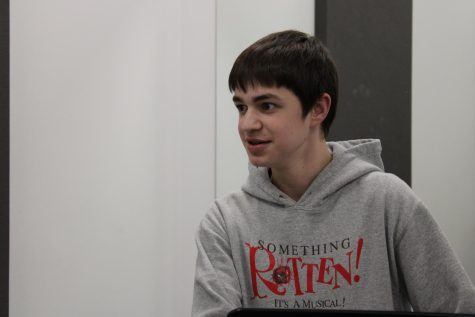 Though this is a shared sentiment amongst the cast and crew, members are also feeling the pressure of the theater rush.
"The first couple of weeks are very stressful," said senior Haley Robinson, who plays Elle Woods. "It's just going to go by so fast."
Sophomore Maison Petersen, who plays Warner Huntington III, agrees with this feeling. "We're really trying to work out all the kinks," he said. "We're trying to get it all down, and it's hard…but we're trying our hardest and still making progress."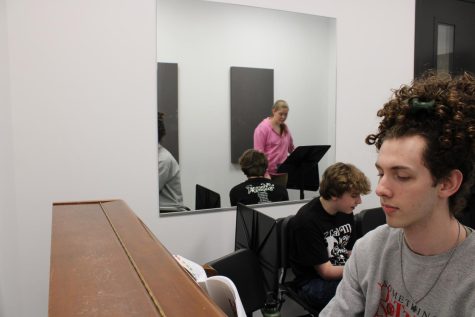 Production progress and building confidence in the performance requires all hands on deck. "This is a very heavy ensemble cast and show and it's not just about the leads, it's about every single person on the show," Robinson emphasized.
"Some people are learning that we don't have much time," senior Mason Laing, who plays Emmett Forrest, said. "Some people are new, and musical theater is harsh."
Each cast member is experiencing learning their roles differently; while some who have more theater experience feel more comfortable, others are learning the process as the show goes on.
"In the past few days, I learned about three songs that I'm in and I didn't know about until just now," said Petersen.
Laing is feeling more confident and comfortable throughout rehearsals."I feel good about it," he expressed. "I also just have some off-handed lines, not continuous lines, so I think I'm doing good."
Robinson finds that success in this role is not only important to the performance, but also to her own personal goals as well.
"Elle is my dream role, and I just want to do her justice," she expressed. "I'm working on getting down the character because I don't want to portray her as this dumb blonde that everyone thinks she is. I want to play her as this confident queen who knows what she wants and is going to get it."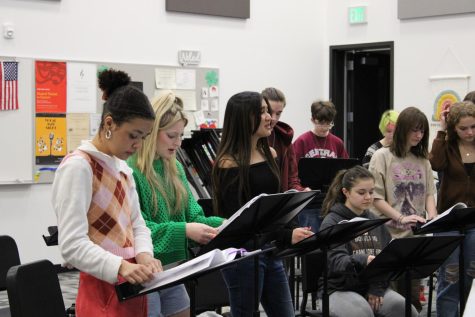 Central Kitsap High School's take on "Legally Blonde: The Musical," will be taking place at the end of May. Auditions were held Monday the 27th and Tuesday the 28th of February, and the cast list was announced on the 1st of March.