CK Student Views
CK Students learn and discuss the new legislation proposals in the U.S.
Central Kitsap students express their opinions on the new legislation and bills proposed in the U.S. These issues include abortion bills, anti lgbtq bills, Jim crow bills, the ICWA bill and comments by a Tennessee state representative during a debate on their states death penalty.
Students like Bella Daubenspeck had pre-existing opinions on topics, like HB 2696; a Tennessee bill banning gender affirming care for youth under 18.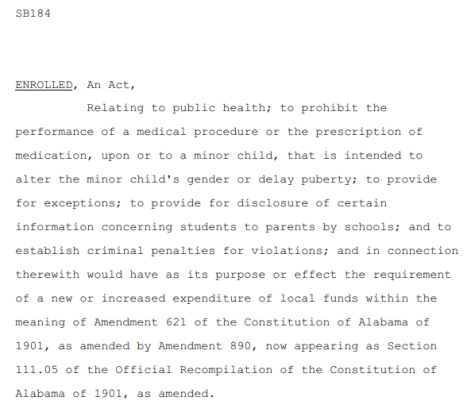 "It should be available for anyone who decides to do it and I don't think the government or anyone who is not that person or third party should be involved in it," said Daubenspeck.
In 2023 alone, according to the Movement Advancement Project there are 46 states that have introduced more than 650 anti-LGBTQ bills, and about 4/5 of Americans support LGBTQ rights and the movement to protect them against discrimination. Despite this they have still passed 315 "hostile" bills, that is more anti LGBTQ bills passed this year than in 2012 to 2015. Not all but some bills describe the community as "predators" and "groomers,".
This year all 50 states have brought up bills to censor what LGBTQ topics can be talked about, if at all in schools. Along with that, there are schools all over the U.S. trying to prevent and ban the display of pride flags. There are new laws in 19 different states banning transgender youth from participating in school sports. In July one of Florida's highest education officials, Manny Diaz Jr. sent a letter to schools in the state, urging them to disregard the federal non-discrimination protections for LGBTQ students.
Both states Iowa and Missouri have brought up bills that would place a requirement on schools to inform a parent or guardian if their child goes by a different name or pronoun. There have been book bans as well that include "Gender Queer: a Memoir," "All Boys Aren't Blue," "The Bluest Eye," "Flamer," "Looking for Alaska," "The Perks of Being a Wallflower," "Lawn Boy," and "This Book Is Gay." Those books are all within the top 13 challenged in 2021.
"I think it's really brave of the government to start banning books about LGBTQ, before they ban guns that are actually killing children, especially in schools," said Daubenspeck.
In February of 2023 there were 26 bills in 14 states that were targeted at drag shows and in march it jumped to 47 bills in 17 states. The main goal of these bans is to keep these shows out of the eye of children because they are thought to be sexually explicit. Most of these bills are vague, which can lead to trans people being prosecuted for doing drag in public.
This was only one topic of laws CK students were against. Other students like Lyndell Cleveland had vaguely heard of the abortion laws going around the U.S.
For context, here are a few examples of bills Cleveland was told about. In South Carolina there is a bill being pushed that would persecute people who have abortions as murderers. The sentencing in South Carolina for murder is up to 30 years in prison or the death penalty.

This bill uses the description of fertilization to birth and every stage of development to define a living being. It would have the exception of circumstances like rape and danger to the life of the mother.
A bill in Texas is being processed to give pharmacists the right to refuse the dispensing of abortion medication along with emergency contraception. In Nebraska there is a bill that will ban abortions as soon as cardiac activity can be detected in an embryo, which is typically 6 weeks. Wyoming is outlawing abortions by medication unless the pregnancy is caused by rape, incest or indangers the parents life.
In Alabama they have started charging people who have medicated abortions with chemical endangerment since abortion is not a sole reason someone can be prosecuted for in Alabama.
Cleveland said, "I don't believe there should be laws against abortions, because they could be unwanted or by accident it's not necessarily their fault."
Another issue talked about was the overturning of the ICWA Act. This act by definition is "…to protect the best interest of Indian Children and to promote the stability and security of Indian tribes and families by the establishment of minimum Federal standards for the removal of Indian children and placement of such children in homes which will reflect the unique values of Indian culture… " .
This was placed in 1978 to combat the high numbers of native children being placed in foster homes outside of their tribes. The act determined that Native children were better off in their own communities and to prolong the existence of the tribe. It also gave families and tribes a say in the children's welfare including those who may not have been part of a tribe due to misplacement.
The overturning was provoked by a family in Texas who tried to adopt a Navajo child. They and other white family's claimed that the act was racist and that they are last in line when it comes to adopting native children. Though the family was successful in adopting the child. This issue hit home for students like Justice Hankin.
In response Hankin said, "I completely feel as if, throughout the years, the laws and abilities that people have had over Native American children, taking over their communities is terrible and not changing. The laws are only getting worse".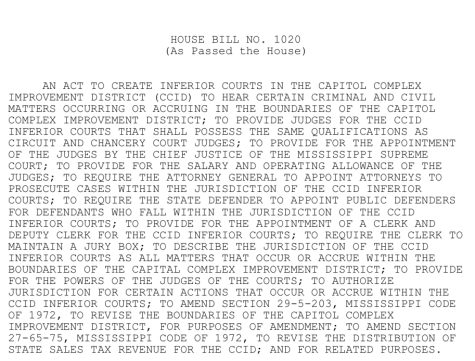 CK students seem to have a strong hold on their beliefs. What seemed to shock students the most was learning that in the capital of Mississippi, the legislature wants to revoke residents rights to elect a judge. They want to appoint judges instead and expand the police patrols inside the city of Jackson, a predominantly black population.
Last year a 25-year old black man was shot to death during a traffic stop by Mississippi capitol police. When his mother discovered that the house voted to raise the patrol numbers of capitol police in Jackson, she told lawmakers that even the thought of this expansion terrified and angered her.
This last topic is not a law or bill yet it was unbelievable to most. It is simply a comment made by a state representative during a debate.
Paul Sherrell is a 64 year old Republican Tennessee state representative, and has been since 2016. During a debate on February 28th the discussion was about a bill that would expand the states options for the death penalty.
Representative Sherrell expressed support for the bill and then said "I was just wondering, could I put an amendment on that that would include hanging by a tree, also." During and after the high time of the Jim Crow era, Tennessee had one of the highest lynching rates between 1877 and 1950.
After hearing this, students expressed their confidence in the U.S. legislative decision making.
"For some part I'm pretty confident in them. But when it comes to colored and Native people, I feel as if they start to leave people out and leave out certain opinions purposely," Hankin said.
Daubenspeck expresses her opinion on how discriminatory she feels the U.S. is.
"I am not confident and I have no confidence in the decisions that our country makes, especially with regards to its people, especially its minority," said Duabenspeck. "When it involves people that are not white, not straight, that are not religious and that are not on the right side."
Cleveland explained his thought process when he hears new legislation.
"It's kind of 50/50 like they have some good ones," said Cleveland. "They have some bad ones… when they start making new rules, I like to think about, is it gonna help us?"