On August 24 and 25, 2023, Central Kitsap High School welcomed its students back for the first time since it was released for summer break for the annual Maze Days.
In a one-stop-shop style, CKHS Maze Days offers students an opportunity to receive their schedules, take their student ID photo, and apply for parking passes. Split into two days to maximize efficiency, juniors and seniors visited on August 24 while schedules were available for freshmen and sophomores on August 25.Outside of preparing for the academic school year and seeing friends again, multiple CKHS clubs and athletic teams advertise with student-run booths to demonstrate what they do, display their goals, and why they may potentially interest incoming students. 
Each Maze Day is different from the last as different clubs are formed and new students are walking the halls for the very first time. As freshmen get to explore the building and take an interest in the clubs at CKHS, sophomores have an opportunity to meet up with friends, find their classes, and welcome the incoming freshmen to their first year of high school.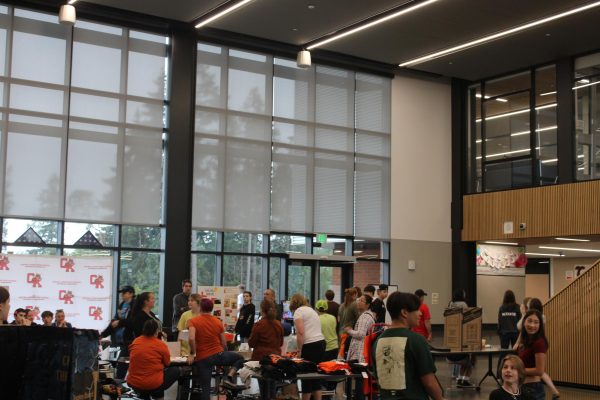 "
I'm most excited to make new friends. I'm seeing new people and new faces and I want to help them out this year.
— Trinity Raines
Meanwhile, upperclassmen find themselves anticipating and organizing their social lives and academic routine through their expertise gained from their previous years of high school.
"I'm so excited to see all of my friends," said CKHS junior Cameron Tipper. "I'm also looking forward to soccer because the [school] season just started."
However, returning to school and sports does not come without its challenges.
"I procrastinate a lot, so staying on top of things and balancing a lot of stuff will be my biggest challenge," said Tipper. "It's a very common struggle to have here."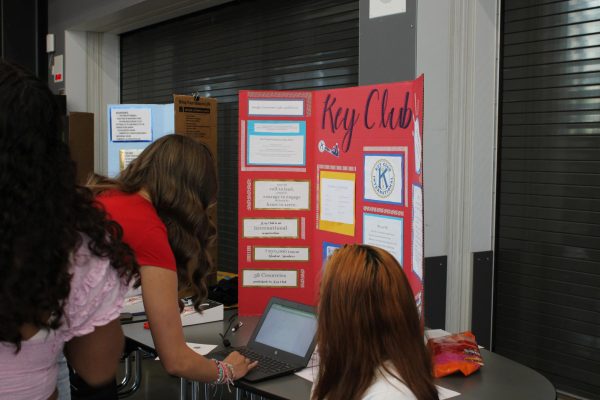 As summer ends and transitions into a new school year, it can become easy to get swept up in the oncoming stresses that may pop into one's mind: considering your class choices, when you'll get to see old friends, if you'll have lunch with said friends, or even what the schoolwork will be like in a different class you may not have had before.
"Remember to keep track of stuff," said Izzy Dexter, CKHS junior. "Don't stress too much, and obviously make sure you don't fall behind on your classes at the start of the year because the faster you fall the worse it is."
To stay on track in school, CKHS sophomore Olivia Keough emphasizes the importance of students' self-advocacy with teachers.
"
Ask your teachers questions. A lot of students don't think that will help, but if you're nice to your teachers they will show that back to you."
— Olivia Keough
Raines agrees with this sentiment: "It's really scary at first, but I was really struggling in one of my classes last year until I talked to my teacher and sat down with him and he helped me understand what I was doing," she recalled. "Be open about what you need with your teacher."
Above all, CKHS upperclassmen remind their peers that school not only serves to expand the academic mind, but also to gain social understanding.
"Try to make friends and join clubs and get involved with people," said Emma Caballero, a CKHS senior. 
Tipper, reiterating the importance of involvement, acknowledges the importance of balancing determination and fun.
"Have fun with everything you do," Tipper said. "Obviously work hard, but you're here to learn and also make friendships."