Smarter Balanced Testing is one of the main tests for graduation as required by the state. There are usually two parts of the test: the comprehensive test which will be taken...
February 28
President's Day is a day to celebrate past presidents, and also future presidents. Civics teacher Laura Jackson says, "take time to reflect on previous presidents, and...
February 17
by Abigail Dominguiano, Reporter
        Dreaded or anticipated, Valentine's Day, 2017, is closer than one can say, "Vain Violet's velvet valentine vanished." As lovebirds crawl each chocolate isle, prowling around for the perf...
February 13
by Clark Farley, Reporter
On Monday, January 16th, 2017, more than a thousand schools were represented at the state capitol for the rally for Student Civil Rights and Amply Funded Public Schools.  ...
February 13
Student conferences: a way teachers and parents can have communication to discuss a student's progress in school. Student conferences are currently not done at CKHS, whi...
February 10
by Clark Farley, Reporter
Donald J. Trump will be sworn in as the 45th President of the United States of America at noon on Friday, January 20th, 2017.  Much controversy surrounds both his campaign, th...
January 10
by Aaron Borcherding, Reporter
Once again, CKHS is having an adopt-a-family program, with St. Vincent De Paul and students from Olympic High School. U.S. History teacher Katherine Devnich started this ...
December 16
by Janie Brine, Reporter
Still a recurring concern in Washington, the issue of water quality is being evaluated and taken very seriously. On October 28th, the Central Kitsap School District began to...
November 14
by Elyse Martin and Victor Torres
Principal Steven Coons is rapidly preparing for the new Central Kitsap High School building. "Construction should be nearing substantial completion around Fall, 2019,"...
November 14
View All »
by Addie Hunter and Alexis Owens
Tolo, also known as Sadie Hawkins dance, is when a girl asks a guy to the dance. Tolo organizers usually pick a more abstract theme to mix up the formal lives in our high school careers. Compared to Homecoming and Prom, Tolo is less formal, but is still elegant. Tolo took place on February 4th, 2017....
by Mission Reed, Local Disappointment
CKHS has changed oh so rapidly in the past 20 years or so, just like the rest of the world. Technology has caused the way we absorb news and media to have a massive metamorphosis. With this incredibly intense influx of insatiable and insane proportions, humanity has gotten used to everything from The Huf...
by Mission Reed, Reporter
Children throughout all of history have been taught that if you look like this, you should act like this. Toys have supported these stereotypes. Junior Heather Griffith, a member of the Gender Equality Club, explained that all this matters. "It sets stereotypes for girls by limiting our choices in m...
by Treys Neptune, Reporter
CK students are eager to revamp and improve our Christmas traditions. Service Week was introduced last year to be included in the same week as the Winter Pep Assembly. Service Week is a way for students to contribute and donate items to the community.   "It's a great way to let the school give b...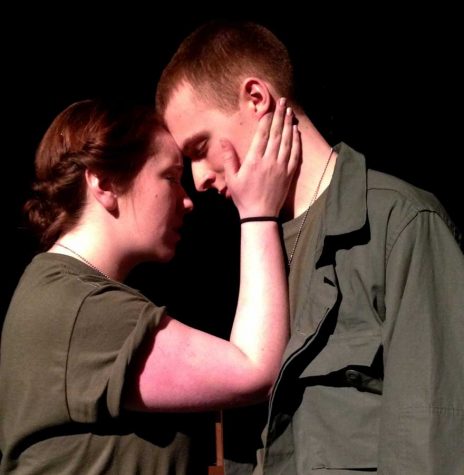 by Kallista Denton, Reporter
The drama department's second play this year is about the Vietnam War. This story, about six women serving during the war features MaryJo, a young and energetic singer fr...
February 10
View All »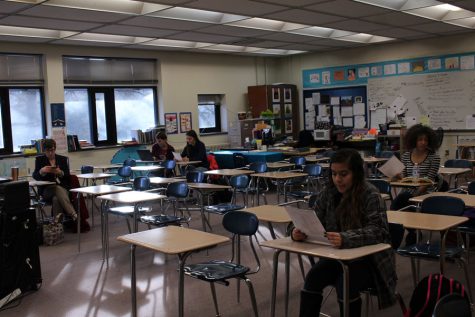 by Adaleana Hunter, Reporter
Poetry Out Loud is an activity initiated at CK by English and debate teacher Chalen Kelly. Performing poetry helps students experience great poetry, and present their favorite poems. Not only does this help students share their poetry, it also helps them with public speaking. "The students presenting at the poetry out loud can go to school competitions, to regional, and state competitions," said...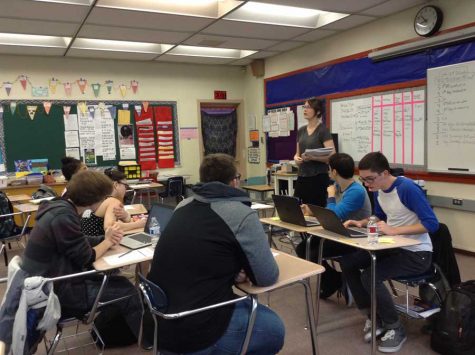 by Clark Farley, Reporter
This year our debate team is working in full swing! After two tournaments, they have made many appearances in both Student Congress as well as Public Forum. Debate is a ra...
February 15
View All »