Review: Olivia Rodrigo's Seattle Concert
Why negative pre-concert experiences do not outweigh the entirety of the general concert experience.
19 year old pop sensation Olivia Rodrigo took the world by storm after her debut single, Drivers License. The sold out SOUR Tour opened its second show in Seattle, Washington on Wednesday, April 6th. Fans lined up at the doors as early as 4 am in the frigid degree weather, with mattresses, blankets, and suitcases full of wardrobe and makeup.
Waiting in Line (2/5)
The experience waiting in line, especially at the front of the line, would generally be described as crazy, intense, and unpleasant. Camps were set up around the first block of the Washington Musical Theater while the rest of the surrounding blocks were packed with girls sitting in a non-single file line. Although COVID-19 safety precautions were recommended by Rodrigo's management, a minimal number of fans followed those directions.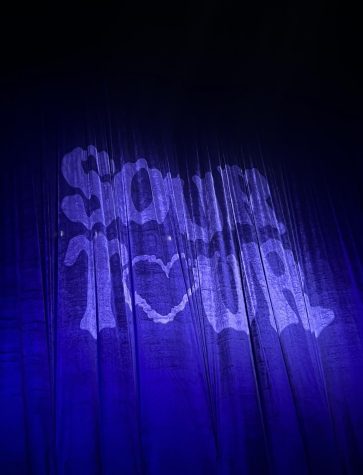 From 9 am until 4:30 pm, many fans were called out by other fans for "cutting the line." A multitude of arguments were made public, in hopes to cause other fans to go to the back of the line. Other than the arguments, fans also had fun with one another by playing digital games including Heads Up.
Around 5 pm, two hours before the gates opened, most campsites were cleared out, resulting in multiple empty gaps. This led to fans on the first block to push their way through the spaces in order to get to the front of the line. For the remainder of the time, fans were getting physically aggressive with one another for attempting to squeeze to the front.
Opening of the Gates (3/5)
As soon as security made it clear that they would be checking vaccination cards as well as allowing fans to go through the metal detectors, fans rushed through the metal detectors. Security gave up on checking vaccination cards as well as negative COVID-19 tests due to lack of cooperation from fans.
The scene became significantly slower as fans went through the metal detectors and ticket scanners. Fans were told to walk to the venue, leading to a much calmer social environment. Due to the small increments of people coming in at a time, there was a significant difference in orderliness.
WaMu Theater uses general admission for seats, meaning that it is on a first come, first serve basis. The entire arena consisted of floor seats, meanwhile bleachers were set up for those who came later. Since the demographic of Rodrigo's fans consist of teenage girls, most of the Seattle fans shoved their way through each person on the floor. Regardless of their efforts, each person was able to stay in the general area they originally got to.
Gracie Abram's Opening Performance (9/10)
Gracie Abrams, a 22 year old pop star, was Rodrigo's first opener for her U.S. tour. Abram has been mildly in the spotlight since 2019 when she would release covers from major artists. However, Abram's career boomed when she released her first debut single, Mean It under her EP called minor which was signed with Interscope Records.
Abrams opened with her popular songs from her discography including, Friend, minor, and 21. Each songs' genre is bedroom pop, which set the tone for the concert to be heartfelt and sad, especially since most of Abram's songs revolved around her own personal breakup experiences.
Enough of the crowd was familiar with Abrams' songs, and Abram even played her latest single before it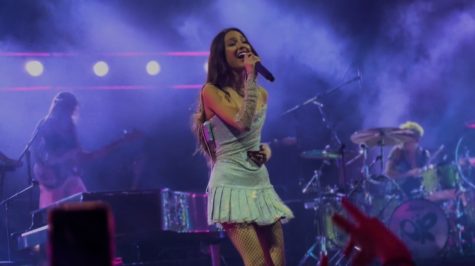 dropped. The crowd interaction allowed a sense of cohesiveness between Rodrigo and Abram's fans.
Following the end of Abram's performance was a 30-45 minute break. The prolonged intermission caused confusion for the audience. After about an hour of sorrowful emotions, the audience's emotions quickly transitioned to uncertainty about when the performance would continue.
Olivia Rodrigo's Performance (10/10)
Rodrigo opened with her punk song, brutal, which is the first song featured on the SOUR album. Despite the drop of emotions from the audience due to the long break between performers, Rodrigo and her band were able to pick up the pace. An extended rock version of brutal included a guitar introduction that cut off every 1 second, which left the audience to cheer for 1 second then stay silent for another 5 seconds since no music would be playing. When Rodrigo eventually played the entirety of the introduction, the crowd's energy became high with screaming and jumping.
Following brutal were the songs jealousy jealousy, drivers license, Complicated
(Avril Lavigne cover), hope ur ok, enough for you / 1 step forward 3 steps back, happier, Seether (Veruca Salt cover), favorite crime, traitor, and good 4 u.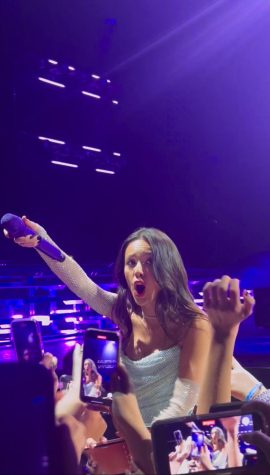 Rodrigo's set list order started out with two punk-songs which elevated the mood to be moderately hardcore. The middle of Rodrigo's set includes her sad-toned break up songs which shifted the spirit of the audience. At the end of her set, Rodrigo completed her concert with two of her upbeat pop singles which raised emotions to an all time high. The last beat of good 4 u caused a flurry of purple, blue, and white butterfly-shaped confetti to cover the crowd.
Included in Rodrigo's set list were two covers. Rodrigo stayed true to herself by using songs from artists that inspired her to be where she is today. Complicated by the Queen of Pop, also known as Lavigne, is a classic 2000's song that even the Gen-Z crowd was familiar with. Music inspiration from Lavigne allowed Rodrigo to stand out from other artists today, since most pop artists do not experiment with punk. Although Seether is not popularized, Rodrigo continued to sing this song because it had a special place in her heart since her mom introduced her to Salt's music.
Overall Rating (24/30)
Rodrigo's concert deserves an overall score of 24/30 when considering factors such as the experience of waiting in line for general admission tickets, figuring out the logistics of when the gates opened, Abram's performance, and Rodrigo's performance. Despite most fans not following COVID-19 protocols as well as having to deal with arguments, the general experience of listening to an artist you love perform live overpowers the negative aspects of the concert. It is recommended to be polite to those around you, follow the artist's request, and to take in every moment since a concert such as Rodrigo's is rare.