A New Vietnamese Restaurant: M&T CAFE & BAR
How the new Vietnamese restaurant is doing.
Silverdale has another Vietnamese restaurant to celebrate. M&T CAFE & BAR has been slowly making its way into the hearts of Silverdale residents.
When you walk in, you're met with a certain kind of aesthetic. The multiple pieces of greenery give it a homey feeling and is balanced out with the lax lighting and seating arrangements.
Besides the seating, behind it you can instantly see the bar factor that the restaurant mentions in the title. Over the bar counter, you can see the wide variety of drink combinations for the people over the age of 21.
However, for the younger folks, they also have a large assortment of drink options on their menu. It ranges from your classic style sodas, to a handful of different boba options. 
James, an Instagram "foodie" allowed me to interview him and gain his honest opinion on the food, having never eaten there before. He ordered a Special Rice Dish and had Coca-Cola as a drink, a simple but enjoyable dish.
He also brought up a good point that seems to be overlooked by most people. The fact that Silverdale already has multiple Vietnamese restaurants.
"I'd prefer more variety, maybe like another Korean barbecue joint. All we have is one in this county and it's not very good. But I will say we are very fortunate to have so many Vietnamese restaurant options," James said.
Other than that, he mentioned how he liked the nice interior, including the clean bathroom. He also explained how he enjoyed the food and would definitely come back again with his spouse.
The food and interior are the most eye-catching factors of the restaurant, but what is it like underneath all that?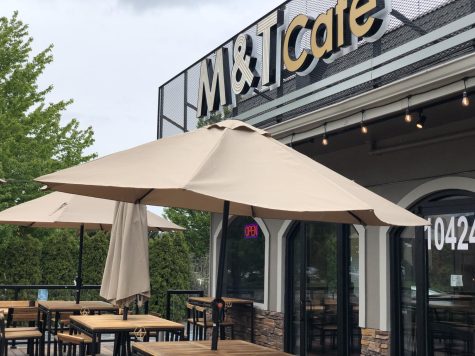 M&T CAFE & BAR exterior.
Enya, a 19 year old server, brought up a couple notable points about the restaurant. Though, she also enjoys a few things about her workplace. She mentions that the chance to meet new people everyday and her co-workers is her favorite part about working there.
 Of course though, everyone can't always be sunshine and rainbows, and that doesn't exclude this restaurant. Luckily, it's an issue that has likely been fixed by the time any customers wish to dine in, due to a change in recent management.
To not go into too much detail, the tips had previously been split between kitchen and staff which proved to be a slight problem with the possibility of one side getting more than the other.
Though, as stated before, the managers have likely been switched and this problem has been solved.
The manager at the time was Tam, 23 and an avid fan of the restaurant itself.
"I just love working with the people. All of my team members are amazing, they're hard workers, and being able to be here with them every day, and just work together with them is a lot of fun," Tam said.
His day started at 10 and consisted of mopping, sweeping, setting up utensils, putting chairs on the patio, etc. He typically spent his day working and helping everyone and doing miscellaneous tasks that ranged from getting to-go orders ready to making sure everyone stayed on task.
Once closing time comes around, he'd stay behind to help put things away, manage the tips, and sweep and mop once more.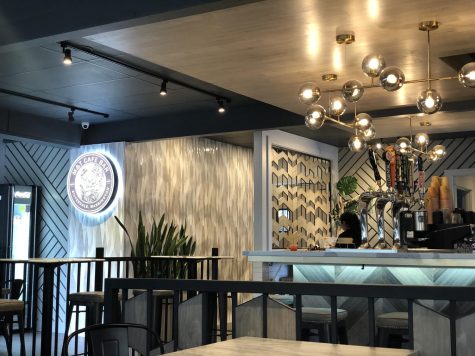 With all the delicious Vietnamese restaurants under Silverdale's belt, it's clear that out of them all, this one will soon become a new fan favorite for those who are interested.