Sniffin' out the Volunteers at Kitsap Humane Society
The things that people don't realize people do for the love of animals and to help them get adopted.
Having a pet is every child's, and even an adult's dream. Pet owners everywhere know dogs have the title of man's best friend and cats are human overlords. Unfortunately, not every pet can find a human right away, and in that case, they get taken care of by the volunteers at Kitsap Humane Society. 
The Kitsap Humane Society houses three types of mammals; dogs, cats, and small animals. Dogs of all sizes, of course, need exercise, so sitting all day in a kennel is torture to a canine. Volunteers at the Humane society make sure to walk these dogs everyday to get them out. 
"I walk dogs from three to five [p.m.], and if I run out of dogs, I go into their kennels and pet them and love them," said Olivia Hough, a dog walker volunteer with four years of experience at Kitsap humane society.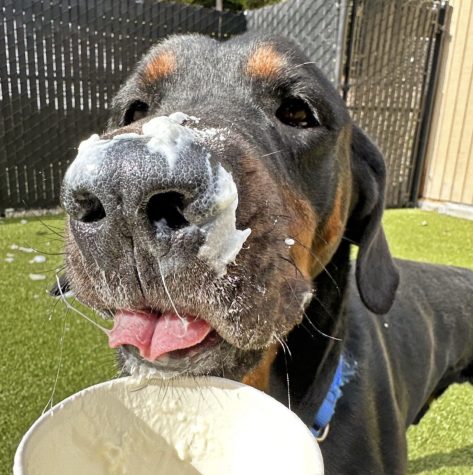 Because humans and animals are such natural companions, after all, we have been in attentive relationships with dogs for about 5,000 years to help us hunt and to love us, and we've been lavishing cats with fish and balls of yarn since the Egyptians around 12,000 years ago. Animals love us, and, of course, the staff here love them too.
"I get really attached," Hough said. "I wish I could take more home with me. 
They have a lot of helping hands to do a lot of activities. They have over 600 volunteers, according to Peggy Walker, another volunteer at the shelter. But there's more to do than just dog walking, of course. 
"I walked the dogs," said Walker, "I try to clean up if their kennels are messy or dirty or soiled, [and] interact with other walkers."
Previous visitors have noted that the humane society has changed their interior. According to older visitors, the animals seem to have been given an upgrade in their living quarters. The Kitsap Humane Society reports that in 2021 they took in 4,094 total animals. 
The leaders of this organization send more time here than most people spend at full-time jobs.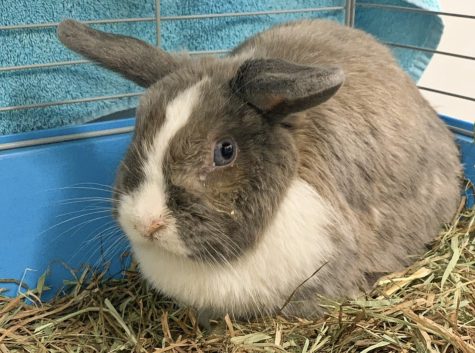 "I probably am here about 45 to 50 hours a week,"  said Chris Russel, the volunteer manager at Kitsap Humane society. 
The animals they get however can be either abused, or have lived on the streets. These situations require the animals to be more heavily trained since their overall end goal is for these animals to be adopted into loving homes. 
"We do get dogs that maybe came from living outside to living inside for the first time," said Russel. "So they can be tough to kind of get comfortable in this space… some dogs didn't learn appropriate social manners so [they] can be really jumpy, mouthy. And that can take a lot to kind of work with and get them to be a little bit more appropriate with people." 
Being in abusive and uncertain environments like living on the streets as a stray or being in abusive situations makes an animal very distrusting of humans. It takes a lot of training to get them to not fear people anymore. 
"Some dogs can kind of learn that behavior more quickly than others," Russel said. "So sometimes it can be a significant change in just two weeks. And sometimes it can be a little bit longer of a process."
When asked what the biggest thing that people can do for their local animal shelter, the biggest answer by the volunteers and Chris Russel himself, was volunteering. Most of these places are non-profit organizations that are working on a relatively small budget. If you are an animal lover and want to make a potentially life-changing difference to the critters there, either help by donating money, bedding, or other supplies. But you can also head down to the kennels and help them by hand.