Ring, Ring! It's the New Bell Schedule
The Central Kitsap School District is completely revising the bell schedule in order to help students reach the impending 24-credit graduation requirement.
Hang on for a minute...we're trying to find some more stories you might like.
In the 2020-2021 school year, the Central Kitsap School District is looking to make changes to the bell schedules in order to accommodate the state's recent decision to raise the credit requirement for graduation to 24 credits. This decision will first impact current sophomores, and remain relevant for each graduating class from then on. Maria Skilling of the Cougar Chronicle covered a previous version of the schedule, but it was forgone due to financial limitations within the district.
"It would require additional staff to implement it," explained Michael Woods, who helped to develop that schedule. He is no longer involved in the process, but is concerned about how this will turn out.
In order to meet the district's needs, each school organized a committee to come up with new schedules to put before the school board. Each operated under the same guidelines: 6 or fewer periods in one day, 24 or more credit opportunities and the ability to operate on a budget of under one million dollars annually.
"My concern is the kid who struggles to get 24," one board member stated at a meeting on Jan. 14th about the proposed schedules.
This concern is shared by many, and is the primary motivation for adjusting the bell schedule. "Students can earn six credits per year, for four years, for a total of 24 possible credits. The state changed the graduation requirements, so now the maximum amount of credits you can take is also the minimum requirement," said Co-principal Craig Johnson. He participated in creating CK's proposal for the school board to decide on.
"We're changing schedules to allow for more credit opportunities, so students can take more of the classes they are interested in and if they fail a class, they can still retake it and graduate on time," he explained further. Many schools switch to block schedules to give students more room for vocational electives and fine arts, while still maintaining enough class time. Johnson also mentioned that he hopes offering more credit opportunities will allow students to feel more comfortable taking challenging courses, such as AP.  
The timeline for the change in schedule is outlined as follows:
That being said, there are many possibilities for the bell schedule. The two most popular block schedule configurations are A/B and 4/4 schedules. If the district decides to follow the A/B method, classes would meet for a period 80-110 minutes long, and alternate every other day. The benefit of choosing an A/B schedule compared to a 4/4 schedule is more straightforward implementation. The 4/4 schedule consists of 4 year long courses squeezed into each semester, but most schools using this method find adjustments are necessary for some programs. Overall, while changing a bell schedule does not guarantee improved performance it does statistically decrease student referrals to between 25 and 50 percent their original rates. Attendance usually improves as well in schools that switch to block schedules.
"The main difference [between the three schedule proposals] is the amount of instructional time allocated to each class period, and how those minutes are split up throughout a week," said current committee member Tyler Hunt.
The pink schedule is composed of three blocks set on a three week rotation. Thursday will retain a normal six day period, but the others will follow a rotation of Red, White and Blue. Classes on these days would last 65 minutes. Thursday (still an early release) classes would be 45 minutes.
The asterisks indicate that the period has flex time, which means an extra half hour for that class to  take test makeups or other activities. That means spending 90 minutes in the same class.
E/A is a space for either an extra elective course or a simple study hall. It only occurs on block days.
At the Jan. 14th school board meeting, this schedule was decided to be the best for early graduation, since it offers the most credit opportunities.
However, there are downsides. For one, there will be days where teachers have no prep time in between classes. It is also quite complicated to have a three week rotation instead of the more common A/B rotation. The class length is also an issue, since many people would not cope well with an classes potentially lasting over an hour.
The white schedule is similar to the first, however Monday and Thursday would both have normal six period days. This schedule does have the three week rotation of Red-White-Blue.
It also has the E/A for block days.
On Monday, the classes would remain 60 minutes. Block days, normal classes would be 80 minutes, but E/A would be 40 minutes. Thursday, again still early release, would only have 40 minute classes.
This schedule has the same basic pros and cons of the previous one. It allows for many more credit opportunities, but it is complicated and there are days teachers will go without prep. It does guarantee classes longer than an hour.
As with the others, the blue proposal is set on a three week rotation with three separate, color coded blocks. The only six period day would only be Thursday, but the major difference from the first proposal is that E/A time will also occur on Thursdays.  Regular block classes would last for 75 minutes, and E/A 45. Regular Thursday classes would be 35, and E/A 45. This schedule was what CK's committee presented before the school board.
Again, it's consequences are not unlike those relating to the previous two.
In order to provide further context for the schedules, the following chart was made comparing the various aspects of the proposals against the top ten high schools in Washington state. However, the effectiveness of a bell schedule is ultimately dependent on a variety of factors and the individual needs of the school community. 
One possible option that does not involve changing the schedule is using the district money to hire full time nurses or therapists for the district's high schools. It has been shown students are more willing to come to school when there are staff whose entire job is to ensure they have support. Mental health and illness are part of the many reasons students struggle in school. If students have people to coordinate with when it comes to coping strategies or medication, they will ultimately be more successful and motivated. Several people spoke in favor of that option during the Jan. 14th school board meeting, though no official plan has been drafted to deal with such things.
At this time, none of the proposals are moving forward, and the suggestion for more full time nurses and other support staff has not been given official consideration. On Jan. 23  another meeting was held at Olympic High School during the first three periods of the day. This was done to gather feedback from around the district, though they did not present any of the previous proposals or the districts requirements. Instead, they focused on gathering feedback from students about what they felt they needed.

About the Contributors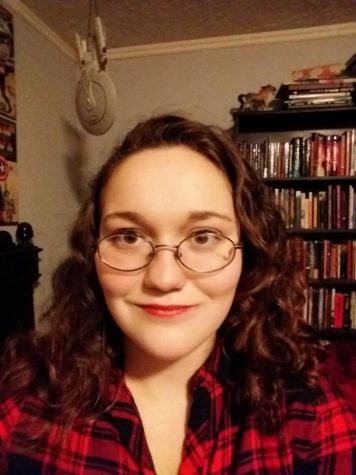 Victoria Steffee, Editor
Victoria Steffee originally started taking the Journalism class to receive CTE credit when the class still counted for it. She grew to enjoy the class...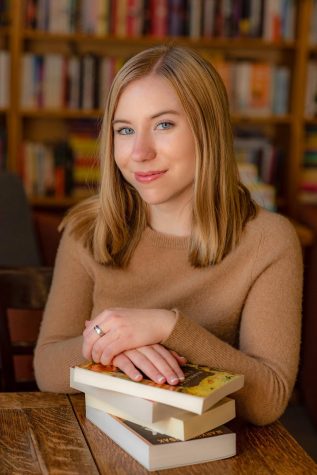 Aina Zabinski, Editor
Aina Zabinski is the Editor in Chief of the Cougar Chronicle. This year is her first year running Cougar Chronicle and the first semester has gone very...