CKHS Welcomes E-Sports Club; Building Connections a Game At a Time
CKHS welcomes E-sports club, a supportive gaming space for students.
As of this Winter, Central Kitsap High School introduced a new club within the school: E-sports club. 
"What the club is doing is basically creating a space where students can really express themselves, [students] that love video games," Says Lily North, a Senior at CKHS, who helped spearhead the club. 
The club is advised by Eric Randall and Daniel Sullivan, both CKHS teachers. 
Randall, who teaches mainly history classes at the school, said of the initial start of the club, "So they sent an email out, there was interest in getting an E-sports thing set up, like they got approved to do it… I said, you know, I'm not much into video games myself, but I think it'd be really cool to have at the school."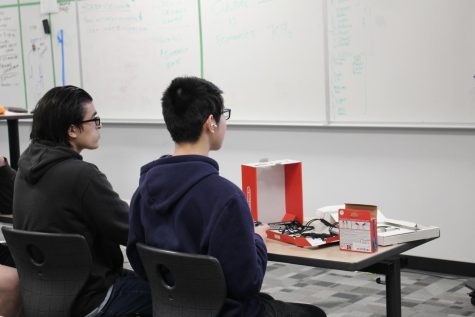 "Because I think it's really important, bringing kids together in school, getting kids included in school. There's certainly a need for it, or a market for it," he adds. 
North provides a similar explanation for the initial idea of the club. 
"I think schools have come to a realization that video games are very popular with their students… it was definitely a long process to get it all set up here," she said.
The club focuses on providing a welcoming, open space. For both students that have a lot of gaming experience, and students that are just beginning. 
"I think it's cool that there's a bunch of people in here who would not be at school right now, or would not have something appealing to them… but there's something here that's bringing them in here, and I know that this is just a good place for them," said Randall.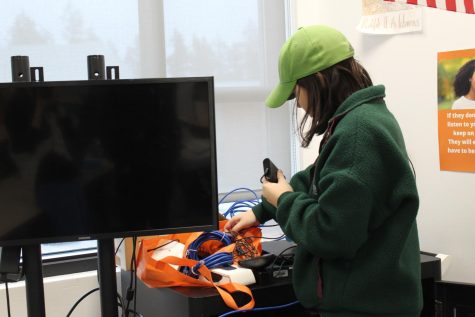 "I think this could have a really positive impact, just because some students may be scared to express their love for video games. So I feel like if they hear about this club, they can go 'oh, I can go bond with other students about the same interests that I have,'" said North. 
The club has received much initial support from the school district, and hope that as the club grows, they can garner more. 
"Currently we're using what feels like work laptops, instead of performance-mode for video game laptops, but we are working with what we have right now. That's the best we can do. Luckily the school district provided us with Nintendo switches,"says North. 
As for the future of the program, North notes the excitement surrounding the tournaments that they will eventually be able to compete in. 
"What we have right now is basically just getting all the teams together, and basically getting our competitions ready," North said.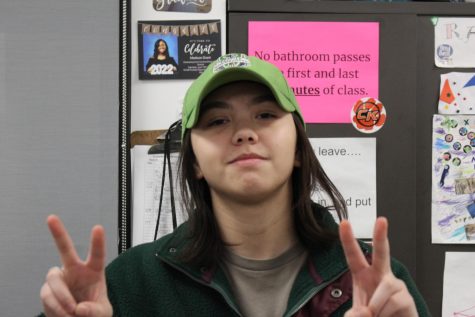 "I'm really looking forward to how they [the tournaments] will play out and what our outcomes will be," she added, "Especially if we can keep growing as a club. If we can get the funding that every other club or 'sport' gets in the school." 
For now though, students continue working to keep the club a friendly, community building space for everyone, and support one another. 
"I don't know, but it's another way to have connection with people, it's another endpoint," said Randall, " It's another way to legitimize the fact that gaming isn't just going home…wasting a bunch of time. This is a place where people can build community, where people can make friends, where people can meet new people and experience new things."