Figments Magazine: Elevating Student Arts
Central Kitsap High School's Literature and Art Magazine Club showcases student art in its annually published magazine.
by Jada Cowley, Reporter, Copy Editor, Business Manager

Central Kitsap High School does not die down after school lets out for the day – it flourishes. The commons bustles with activity; at one table, students gather round to play Dungeons & Dragons, and across the room the Ping Pong Club is engaged in a match. 
The library fills, and classrooms that had just emptied moments ago reopen their doors to club members. 
Throughout the ever-growing list of clubs, there is one that stands out: the Literature and Art Magazine Club. 
Just over two years old, the club is unique in the fact that it's a student-produced print publication featuring art created by fellow students. Each year, club members work together to gather and review submissions, with the ultimate goal of compiling the material for an annual edition of the magazine at the end of the year.
Marisa Oishi, junior at CKHS, is one of the founding members of the club and the current editor in chief of Figments Magazine.  
"I decided to help create the club because I felt like there wasn't really an extracurricular space for writers specifically, and a place where they could be published," Oishi said.
Oishi began the process of officiating the club during the pandemic. Despite having to work around barriers like communicating virtually instead of in person, the club was able to release their first issue of the magazine last year. Now, they're less than a few months away from publishing their second.
Much of the process for creating Figments Magazine mirrors that of a yearbook's. In the very beginning of the year, members meet and decide on what the overarching theme of the edition will be. Following the theme is not mandatory for submissions, but rather regarded as an optional prompt. 
Figments Magazine exhibits a wide variety of student art. As stated in the club's name, they accept many forms of literature – including poetry, short stories, scripts, and excerpts from lengthier pieces of writing – as well as a range of arts, such as drawings, paintings, photography, and sculptures. 
Students are encouraged to submit as many pieces as they'd like, and club members frequently submit their own work for review as well.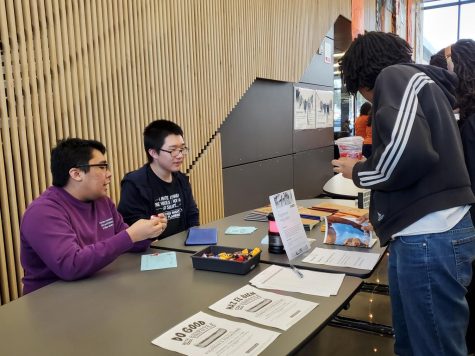 Soon after the planning stage is done, submissions officially open and begin to be advertised. Advertisement is absolutely crucial for getting submissions in, but is also utilized to spread awareness around the school about specific contests that are being held, upcoming events, and information about the club. 
While a good portion of the work is collaborative, members of the club also have varying positions and individual responsibilities that contribute to the magazine's publishing. For each type of submission, there are area-specific editors that review the piece and communicate with the artist if necessary. 
"We take submissions [and] at the end of the submission window we grab everyone together in a meeting, so even though I'm the poetry editor, I don't do all the poetry. Everyone gets a say in the club on what they think the best poetry or prose or image from the contest was," said R.J. Dagohoy, sophomore at CKHS. 
Roger Shi, the club's treasurer, oversees the club's fundraisers, merchandise, and finances. Fundraising is another vital step in producing the magazine, as ordering copies to be printed in bulk doesn't necessarily come cheap. The club is currently selling Figments branded notebooks and stickers, purchasable through Ms. Pasi in the ASB Office. 
Similarly to the process of creating a yearbook, members of the club must finalize the magazine by a set deadline so that there's still enough time in the school year for it to be printed and sold. The final date the club will be accepting submissions is March 31. 
"I look forward to publishing this year's magazine. That will be a big moment again– hopefully it'll be even better than last year's," said Oishi. 
Oishi, along with other club members, has been trying to spread the word about an upcoming Figments Festival set to take place on May 24. The event will be held in CKHS' Performing Arts Center and Commons and will showcase student writers, visual artists, musicians, and more. 
In addition, the club is holding their last contest of the year. The theme is Fig and Mint, a reference to their "unofficial mascots", and the club will be accepting submissions that follow the prompt up until April 14. Participants will have the chance to win Figments merchandise, recognition on social media, and a spot in the magazine.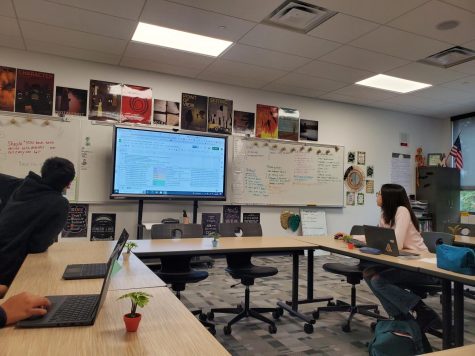 "We have a great club environment. I think it's really great, it promotes a lot of creativity. I'm not trying to sound like, all 'schooly,' but it's a bunch of great people in the club that do great things to make a great magazine," said Dagahoy.
"Honestly, just attend one meeting. See what it's like. And then, you know, you can sort of see how we work, how we interact with each other." 
The Literature and Art Magazine Club meets after school in Room 2218 every Wednesday and is advised by Katherine Miller, English and Journalism teacher at Central Kitsap High School.