The Class Of 2025 Associated Student Body Officers Discuss What this Year Will Entail for Their Class
Maya Prouse, Ambar Gaxiola, and Cassie Roy discuss what they are doing to help their fellow classmates have the best year possible.
The new freshmen class is experiencing high school for the first time with the unique ordeal of coming out of a year and a half of virtual middle school. These three officers recognize the importance that leadership has this year and plan to use their passion and drive to make this the best year possible.
After a year of being fully online, The officers had a hunger for involvement that drove them to join Associated Student Body. Prouse, Freshman Class President says, "Eighth grade, I was all online and I didn't even get to have spirit days. I wanted to get extra involved after not being involved whatsoever." Ambar Gaxiola, Freshmen Vice President says, "It was just about getting involved."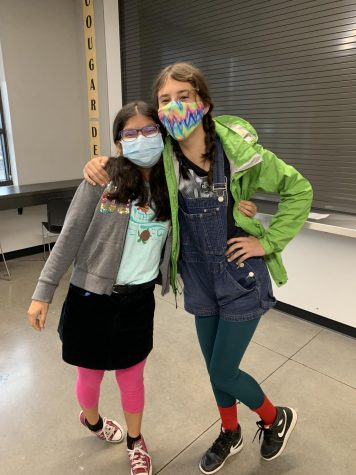 These freshmen do have past experience with ASB. Gaxiola says that she was "the secretary in middle school." Roy, the class secretary, mentions how she has always been involved. "I've always been involved but not necessarily with ASB." Prouse adds to this by saying that she has always been involved in sports in the past and is using the opportunity this year to make an impact. Despite not being as involved with ASB in the past, these girls still believe they have what it takes to be strong leaders for their class.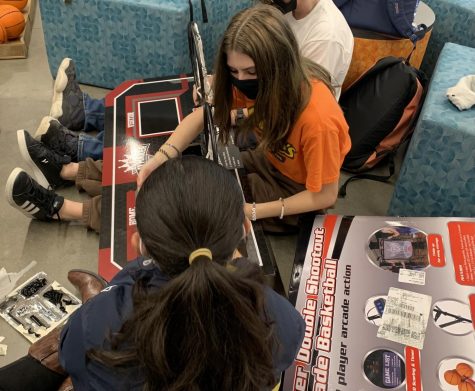 Energy and creativity is one of the many qualities these girls possess of a leader. Roy says that one of the things that makes her a good secretary is that she is always listening to other people's ideas and using them to come up with more ideas. She also believes that her organizational skills help out a lot when it comes to being a great class secretary.
What makes Prouse a good class president is her energy and creativity. She likes to make sure that nobody in her class feels unheard. "I like to share my ideas and include everyone in them." says Prouse. "I just have lots of ideas and I'm really energetic about everything all the time."
Gaxiola believes that passion and drive is an important quality to have when it comes to being a part of being in ASB. It can be simple to get involved with ASB but not everyone has the will to do the job. Being passionate about your task will often shine through and your other classmates will be able to see it and respect you.
The officers also have new and fun ideas when it comes to raising money for their class. "We're really looking forward to giving back and raising money," says Prouse. They would really like to do a fundraiser at blueberry frozen yogurt but as Roy says "They've been notoriously difficult in the past." Prouse also revealed that they even have a plan for a new bandana fundraiser where the class sells gray, orange, white, and black bandanas to represent the class colors of each grade level.
Their goals do not just stop at raising money. The girls also would like to raise morale and school spirit for their class. Prouse says "I hope we can keep everyone engaged and dressed up." A fun year after the isolation that came from COVID-19 is something that she thinks is important for her class to have. Because of this isolation, Roy wants this year to be inclusive and she wants to help students get out of their comfort zones.
All the officers believe that it is important for their class to have a strong group of leaders that represents them. "That's what leaders are here for. We're here to help them voice their own stories," says Roy. Gaxiola furthers this point by saying that it's definitely about encouragement.
These freshman officers want their class to know that they will always be there to listen to them. Prouse says, "Sometimes I can't say words right but I will always hear your words right." Roy says, "I am always open, they can always come to me. There's never going to be judgement. "I'm here for you."