Inside the mind of Meredith Pascual
How does activism affect Meredith Pascual's every day and how did she learn to be so passionate?
A classroom is filled with the buzz of students chatting away. They are all passionate about the same thing, environmentalism. Most of the students are seated towards the front of the room. Standing in front of it all is a fellow student with a confident stature and a light igniting in her eyes as she talks about the importance of living an eco-friendly life. 
That student is senior Meredith Pascual who is a local activist who cares deeply for the environment and building a better community for everyone in it. Pascual has taken a focus on social justice issues facing our society and wants to spread awareness to others on how they can be a part of taking a stand.
Being an active part in building a better community is important to Pascual. Connecting with her community is something Pascual does a lot in her free time, whether it is with the Central Kitsap High School environmental club or on her own time.
"I love building community and connecting and working through social issues," Pascual said. 
Pascual considers herself a "community oriented person" and her friends see her effect on our community as well. 
"[she affects the community] more than most people know, because she's involved with a lot of community outreach programs," said Lucas Roger, a friend of Pascual. 
When Pascual isn't out doing community service she loves to spend time outdoors. She especially enjoys going hiking in her free time.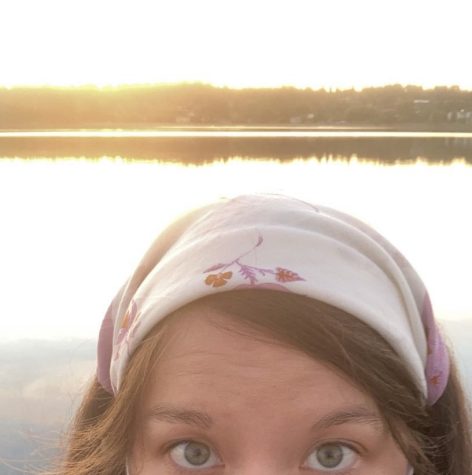 "I really enjoy being out in nature… I love to make connections and I love traveling," Pascual said. 
Pascual feels that she has always been a very independent person, even when she was young. However, family is very important to her and always has been. Pascual's parents have been a huge support her whole life with her activism.  
"My parents were always very supportive," Pascual said. "They always were pushing me to do things that I enjoy doing and pursuing my passions and they still do." 
Family is what started her passion for activism. When her grandfather came to this country he was an undocumented immigrant. Pascual looks up to her grandfather and he is a reason she is so passionate about social justice. 
"I started to learn a lot of those qualities of social justice from my abuelo and what he had to go through," Pascual said. 
While Pascual does have an ethnic background she is also a quarter white and has a lighter skin tone. She understands her privilege in that sense and how that affects her activism.  
"So I had to deal with a lot of trying to reconnect with my roots in what my family, who majority of them are of darker skin tone, have to go through," Pascual said. "And so for me it's like also being and holding myself accountable for the fact that I have that privilege of being white." 
Pascual loves to educate others and is very open to answering any questions people in real life or on social media may reach out to her with pertaining to activism. 
"I was just trying to spread the awareness," Pascual said. "And then when people DM me about it and [are asking] 'what does this mean?' or 'what does that look like?' I'm happy to explain." 
Pascual is going to attend Western Washington University in the fall where she will be pursuing a major in environmental studies with an emphasis on community and resilience, while there she will be able to continue her activism and environmental work.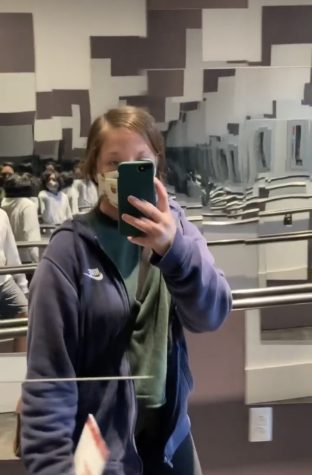 "I have a feeling she's going to help with the problems that we are having with climate change and she's going to find a way to affect change in the future," said Tracy Kohlbeck, the library clerk at Central Kitsap High School.
Pascual makes sure to make use of her platform on social media to spread awareness of not only environmental issues but social and political issues as well. She feels a responsibility to use her platform to let her voice and other voices be heard. 
"So education, education is a huge thing," Pascual said. "Then obviously connecting with the community that you are in and tackling local issues." 
Pascual encourages people to start thinking about how their decisions impact others in relation to sustainability and making Eco-conscious decisions.
Pascual acknowledges how hard it is for people who aren't as privileged as others to have a truly sustainable lifestyle. 
"They can't necessarily have the benefits of a sustainable life," Pascual said. "So it's up to people who have the privileges of living a sustainable life."