Local Pumpkin Patches and the Effect of COVID-19
Three Pumpkin Patches and How They've Adapted to the Pandemic
This fall has come quickly, and the pandemic has come along with it. Normal fall activities that many people cherish are now unavailable or different due to fear of rising COVID-19 infection rates. However, despite the precautions people are taking, the cases continue to spike as the holiday season arrives. Health experts predict that Coronavirus cases and mortality rates will increase dramatically with the winter season. The best way for this to be prevented is to, as usual, wear a mask and socially distance while enjoying holiday activities. 
One of those fall activities is visiting a pumpkin patch, where people can go to pick out the perfect pumpkin or get lost in a corn maze. However, many pumpkin patches have different policies due to COVID-19. Here are some in the area that have had to adapt to new guidelines because of the pandemic.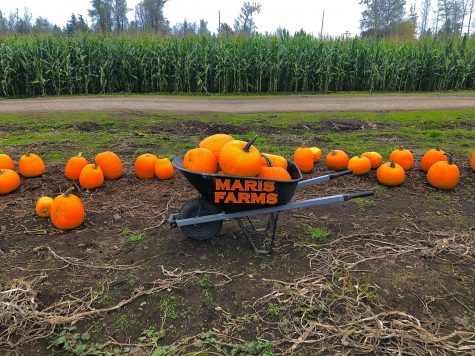 Maris Farms, a widely popular pumpkin patch, is located in Buckley, WA. They offered a multitude of activities including, but not limited to: a pumpkin patch, corn maze, pig and duck races and haunted woods. They also had a strict list of COVID requirements, which included a required face mask for those five and older and the requirement that tickets must be bought online ahead of time.
Izzy Wilde, who visited Maris Farms, recounted the restrictions, stating, "we had to wear masks and keep a good distance from others; you couldn't go inside certain places."
She also remembered the activities, listing them, "there was a pumpkin patch, apple shooting, a zip line, gaga ball, hayride, a goat walk and pig races."
When asked to rate the overall experience as a whole, she rated the farm a ten out of ten, stating that there was lots to do and she thoroughly enjoyed it and will be returning come next fall. 
Pheasant Farms is located in Silverdale, WA. They offered a range of activities including pumpkin picking, food trucks and a corn maze. Face masks are required to enter the farm.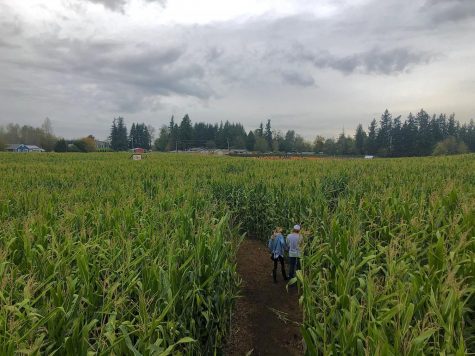 "They had a corn maze, where you would figure out some jokes,  pick up pumpkins and take pictures," said Azaia Martins, who attended the farm. "We had to wear masks and be six feet apart from other people and in the trail there was a certain number of people that could go in at once. There was corn and soda, things like that, [and] fall foods. There were lots of families with kids."
She rated the experience a six out of ten, explaining that the weather was cold and there was unfortunately not a lot of pumpkins left in the pumpkin patch. 
Hunter Farms is located in Union, WA, and offered a variety of activities including tractor rides, hay maze, petting zoo, pony rides and food vendors. According to Bella Daubenspeck, precautions against the spread of COVID-19 were lax. 
"A lot of people were wearing masks, but some weren't," Daubenspeck said as she explains the regulations. "There wasn't a lot of social distancing either. It was a rule, but it wasn't really enforced."     
However, she still rated the experience a nine out of ten, stating that the activities were really fun and she enjoyed the food. 
Donate to Cougar Chronicle
Your donation will support the student journalists of Central Kitsap High School. Your contribution will help us cover our annual website hosting costs.
About the Contributor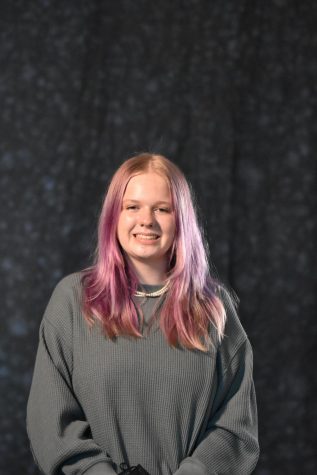 Olivia Miller, Editor-in-Chief
Olivia Miller (she/her) is a junior at Central Kitsap High School and this is her second year being a reporter for the Cougar Chronicle. She decided to...