Lauv's "I Like Me Better"
Lauv's recent new hit single
March 20, 2018
"I Like Me Better", the new hit single by Lauv, is very uplifting and inspirational. It's different from your typical love song, but it's better at the same time. It focuses a great deal on the vocal aspect of the song, but the background is just as good.
There's a very nostalgic tone to the song, and the cheerfulness portrayed just makes you happy. The vocalist, Lauv, has a very smooth style of singing.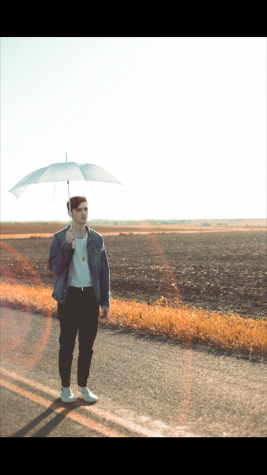 Ari Staprans Leff, known by his stage name Lauv, was born on August 8, 1994. He is an American singer and songwriter. He has two singles, including "I Like Me Better" and "The Other." His debut extended play was "Lost in the Light," which was released in 2015.
This song is only one of a playlist pieced together to paint a picture of Lauv's life. This particular part is meant to describe the time of his life when he was in love for 4 years.
At first, the lyrics describe the time and place where he was in love. Throughout the entire song, the idea of being positively influenced by a loved one's presence is reiterated again and again.
Overall, the lyrics contain and portray a gentle, pathological feeling of how love affects a person and their self-esteem. Although they are fairly simple, they have deep meaning with regards to emotions.
Lauv is a fairly good singer who deserves to be better well known. Although he only has two singles at the moment, the quality and unique style of them make them worth listening to.