AP Courses: First Impressions
Hang on for a minute...we're trying to find some more stories you might like.
Nov. 20, 2018
At the end of every year, CKHS students sign up for advanced placement classes (AP classes) for different reasons, and as each student enters an AP class, each student has their own opinion and first impressions of the class. The classes interest students for many reasons: like the subject, the college credit they could get, or a combination of other reasons.
This year, Senior Anna Moore is taking AP Government and AP Computer Science. She says that her first impressions of the classes were "a lot of work but also a lot of fun." Moore also adds that "Fisher and Booth are very engaging and make it easy and fun to learn." She explains that she takes these classes because of her passion for government and politics and because she wants to do something related to computer science as a career. Due to the fact that these classes are advanced, the pace and workload will be strikingly different in comparison to a normal class.
Every classroom has its own workload and pace and naturally, AP classes have a larger workload and faster pace. Junior Johnny Willems can confirm and agrees that "the pace is definitely a lot faster than an average class."
Although it is only the beginning of the year, students still have a lot of preparation to do before the AP tests in March and some think that they will be ready in time. Moore agrees and says "I hope so. AP Comp. Sci. has usually gotten 4s and 5s but last year it was almost all 1s but Booth has changed how he taught last year's class. Fisher's class notoriously gets a lot of 5s."

About the Writer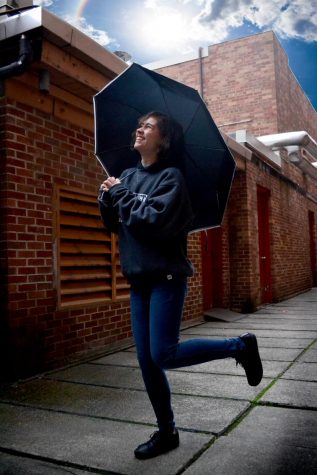 Jazmine Clewis, Contributor
Jazmine Clewis is a senior here at Central Kitsap High School and is one of our staff in the production class in journalism. Miss Clewis decided to take...