The Return of ASL Club
Have no fear, for ASL club is here! Again!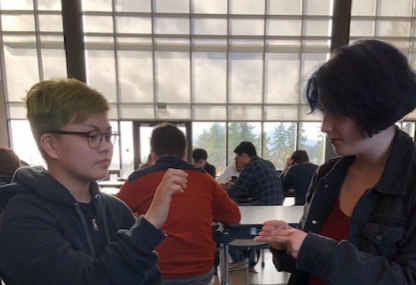 ASL Club is returning to CKHS after being inactive for the past two years. The club meetings will take place on Mondays, in room 3218, from 2:45-3:15.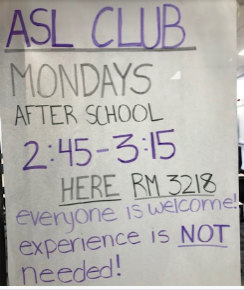 The goal of ASL Club  is to create a signing environment where students of all levels can come and learn from one another.  ASL club is a student run organization, while Andrea Romano, the ASL teacher, supervises. 
Beginners are welcome! ASL club is a place for different ASL levels to gather and learn more about this beautiful, expressive language. 
"I think it's fun. I think it [ASL club] would bring awareness to ASL, and it would help people who don't have room in their schedule, just to kind of play around with it and see what it's all about," says Romano.
One idea from Dr. Bill Vicars is that, "with today's technology it would be relatively easy to have a 'no-voice' meeting, but have someone type notes and project them onto a screen. That would allow the club to function in a signing environment but still help the newbies to know what is going on and not miss critical information."
In ASL club, not only will there be snacks to enjoy, but students will learn about the deaf community and culture. There will also be discussions about having deaf people from our community come in, and communication with other schools ASL Clubs.