2022/23 A Teachers Year In Review
This year has been quite tumultuous in nature, but how have the teachers viewed it?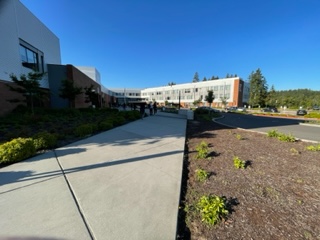 This year has had many unscheduled events that have brought both positive and negative side effects to school. On the list of positives CKHS now has its own chess club and a skate club both of which have had successful beginnings this year. The E-sports team as well has been launched this year and has received no blockages. Other student run projects such as the Cougar Den  and Figments Magazine have also been successful and well received by students.
Application of the latest in technology to a classroom is not a new concept however the heavy increase in personal cell phone usage in recent years has caused some debate and unease to teachers. 
"I mean it sucks when you have a bunch of teenagers who are more interested in their phones than the lesson plan but that's just how it is," said Mr Eastlick, a teacher here at CKHS.  "If they are going to purposefully pay more attention to their phones than the screen then fine, but I'm not going over the topics again and they will just have to learn later on that it sucks when trying to do an assignment or a quiz that they aren't prepared for, they have to learn time management. That there is a cause and effect for this." 
Eastlick continued; "And it's a bit unfair to always look so heavily on just the teenagers for this when it's the adults as well. I'll walk into a staff meeting and there will be several people there, my fellow teachers who are also on their phones."
"So yeah the phone things suck but with the rise in technology in almost all aspects of life I think it's just something that'll play out and suck till everyone finds a new equilibrium." Eastlick said.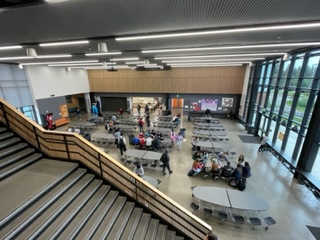 But cell phones and chess clubs aren't the only big things that have happened this year. An armed intruders event then backed by a bomb threat causing lock down. Then a walk out student protest to protest the conduct and handling of the situation, another walk out in regards to sexual assault. 
"It's really sad what happened with the intruder situation but I don't think it reflects what's here at CK, I feel that that was more of a home and after school affair then what we do here at CK. I work everyday with you guys and it's phenomenal," said Eric Randall a teacher here at CKHS 
"I mean the thought of there being a threat to you guys is really disheartening especially here at school where your meant to be in a safe environment for learning but I've been teaching for a while I don't think that will happen to us again, and even if it does we will be better prepared for it and to keep you guys safe." Randall continued.
Yet despite these things and more, such as the teacher shortage this year it seems that the general consensus of the teachers is that this year was still a positive experience.
"Yeah even though this year has had its ups and downs I've still enjoyed being a teacher and look forward to next year, hopefully I'll be afforded a real classroom in the High School and be here all day though," Eastlick said.